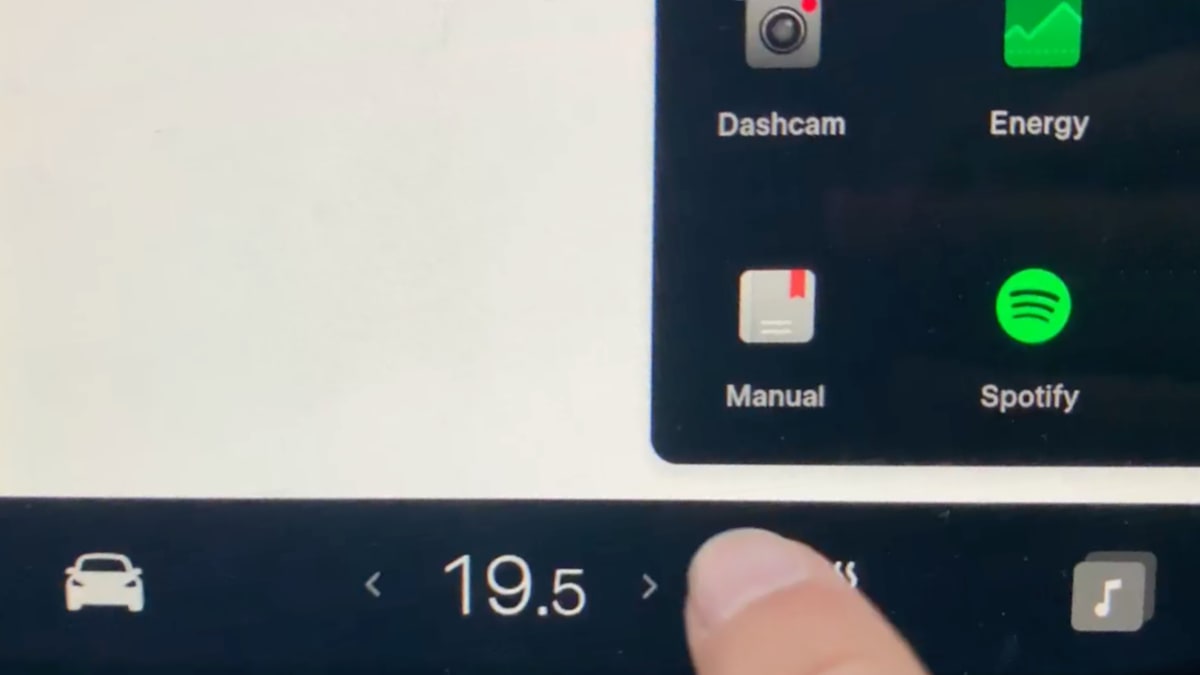 Tesla Adds New 'Manual' App in Software Update 2023.6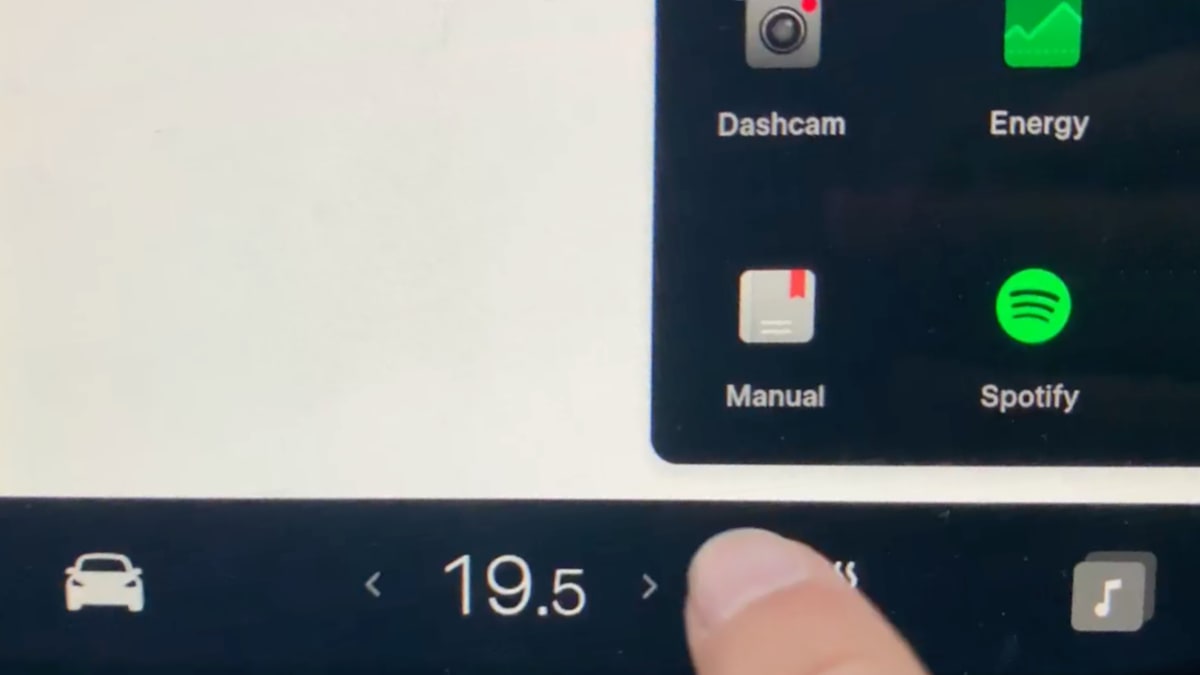 The Tesla community is always exploring their vehicle, and lucky for us, they share what they find. For example, a recent discovery by a Reddit user Ultimate_Bulter has revealed an undocumented update in Tesla's latest software version, 2023.6.8. The user found a hidden icon labeled 'Manual' in the vehicle's infotainment center, leading to Tesla tips and the Tesla User Manual App, which was added in the 2023.6 update.
This app does more than merely open the in-car manual; it offers an interactive guide for common questions for Tesla owners.
Two Sections
The Tesla Manual App is divided into two sections: "Get to Know Your Tesla" and "Owner's Manual." The former is an interactive guide designed to help Tesla owners become more familiar with their vehicle's features, while the latter contains detailed information on every aspect of the car.
Get to Know Your Tesla
"Get to Know Your Tesla" contains popular topics related to the vehicle's features, functionality, and maintenance. This section is designed to be an interactive and user-friendly way for new and existing Tesla owners to familiarize themselves with their car's features. It includes buttons that, when pressed, can perform actions such as opening the glovebox or activating the windshield wipers. This innovative approach helps users quickly understand and navigate their vehicle's numerous features.
Owner's Manual
The "Owner's Manual" section of the app offers a comprehensive guide to every aspect of the car. This portion of the app includes in-depth information on everything from vehicle maintenance to troubleshooting and beyond. Tesla owners can access this section to find answers to their questions and better understand their car's various systems and components. The vehicle's user manual was already available in the car through Controls > Service > Owner's Manual, but linking to it through this new app makes it more discoverable.
Undocumented Update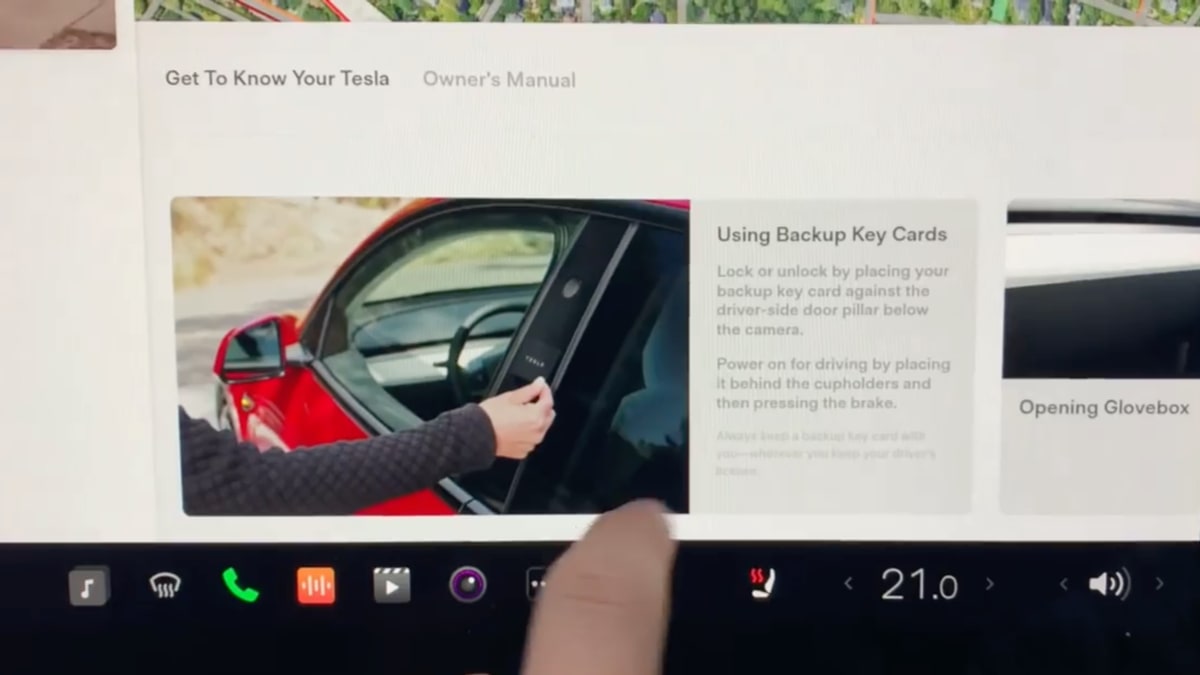 The Tesla User Manual App's inclusion in the 2023.6.8 update appears to have gone undocumented, as it was not listed in the official release notes. This has led to speculation that the app was meant to be a surprise or "Easter egg" feature for Tesla owners to discover. The Reddit user's discovery has since been met with excitement and appreciation from the Tesla community, who have praised the app for its interactive and user-friendly design.
The Tesla User Manual App offers a fresh and innovative approach to vehicle user guides, taking advantage of the car's advanced infotainment system. This app's interactive nature allows Tesla owners to familiarize themselves with their vehicle's features and troubleshoot issues more efficiently.
As more users uncover this hidden gem within their Tesla, it is expected Tesla will continue to add tips to the manual app. This discovery highlights Tesla's commitment to providing a unique and cutting-edge experience for its customers, even in the most unexpected places.
Recently Tesla updated it's owner's manual with updated recommendations on the weight limits for items in the frunk and trunk. The new limits apply to all vehicles and went up in most cases.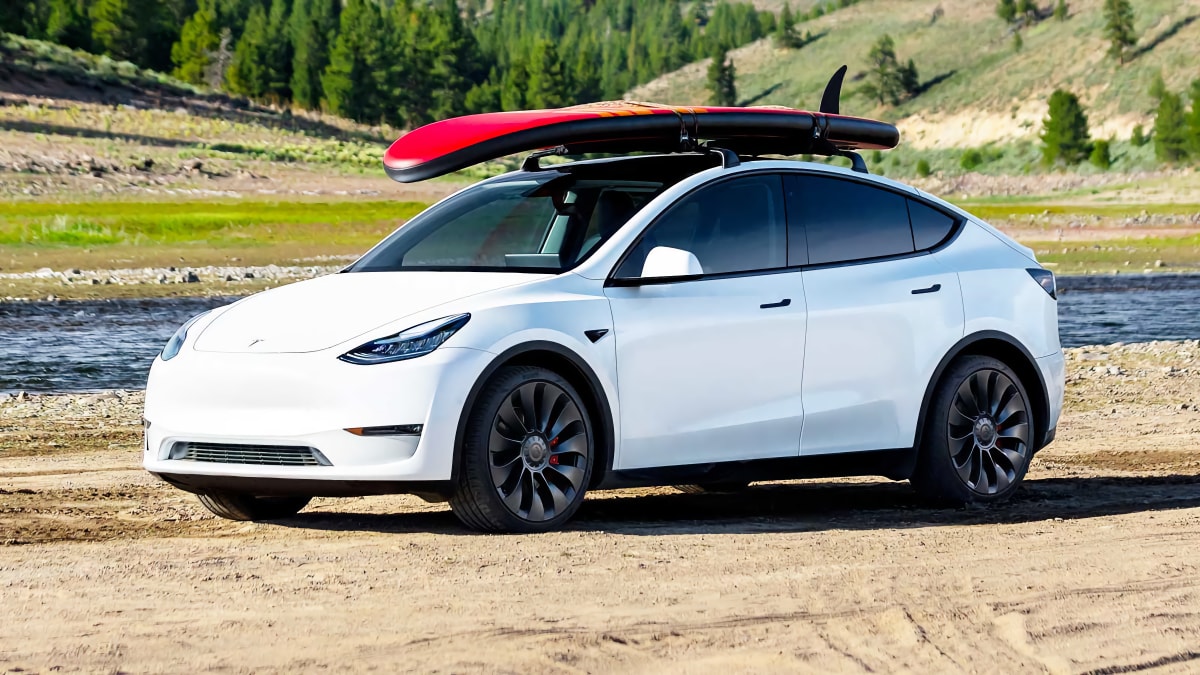 Cox Automotive, the world's largest automotive services and technology provider, has released a forecast predicting that Tesla will lead the luxury market in Q1 2023 with sales of 180,000 units, a gain of nearly 40% from Q1 2022. As a result, Tesla is expected to post solid sales gains and surpass a market share of 5% for the first time. This marks a significant achievement for the electric car maker as it continues to gain market share in the luxury car market.
Improved Inventory and Lowered Prices to Spark Demand
By far, Tesla will be the top luxury-vehicle seller in the U.S. in Q1, with sales more than double that of BMW or Mercedes. This impressive performance is likely due to Tesla's innovative technology, sleek designs, and rising brand recognition.
Tesla's success in Q1 2023 is expected to be primarily driven by improved inventory levels and lowered prices. According to Cox Automotive, new-vehicle inventory levels have significantly improved from Q1 2022, which has helped stimulate sales despite elevated prices and high auto loan rates. Tesla also lowered its prices in the first quarter to spark demand.
Tesla's Record Quarter
Tesla's Q1 2023 sales are expected to reach 180,000, a record quarter for the company in the U.S. In addition, the company's growth trajectory continues to outpace its competitors, with Tesla's market share forecasted to surpass 5% for the first time. This puts Tesla on track to achieve its goal of selling 1 million electric vehicles per year, an ambitious target the company has set for itself.
Strong Outlook for Tesla
Cox Automotive's forecast is good news for Tesla investors and enthusiasts. The electric car maker has been expanding its production capacity to meet the rising vehicle demand. Tesla's Model Y, launched in 2020, has been a hit with customers, with the company ramping up production to meet the high demand. Tesla also plans to launch the Cybertruck, its first all-electric pickup truck, in 2022.
As more consumers look to switch to electric vehicles to reduce their carbon footprint, Tesla's growth prospects are expected to remain strong. The company's continued innovation in the electric car space and aggressive expansion plans could help it solidify its position as a leader in the automotive industry.
Other Key Take Aways from Cox
The release suggests a positive surprise for U.S. auto sales in Q1 2023. Still, supply constraints and affordability issues are expected to put a ceiling on what's possible for the rest of the year. Despite these challenges, Tesla's continued growth trajectory and strong performance in the luxury market are promising signs for the electric car maker.
General Motors is expected to finish Q1 as the top seller of new vehicles in the U.S., with sales volume forecasted to increase by over 15% year over year to reach 587,000 units. However, sales will drop from Q4 2022 when GM's volume hits 618,692.
The Bottleneck Has Passed, but Prices Are Too High
New-vehicle inventory levels have significantly improved from Q1 2022, up roughly 70% from the volume recorded in the early months of 2022. This has helped stimulate sales despite elevated prices and high auto loan rates.
Fleet sales for the entire year of 2023 are forecasted at 2.2 million, up 23% from 2022, when 1.8 million units were sold to commercial buyers.
Cox Automotive has adjusted its full-year new-vehicle sales forecast to 14.2 million, an increase of nearly 3% from 2022.
Elevated prices and average auto loan rates above 8% are expected to hold back new-vehicle sales for the rest of the year. The typical new-vehicle loan payment was more than $750 a month in Q1, which is out of reach for many households.
Tesla's sales forecasted to surpass 5% market share in Q1 2023 is a significant milestone for the electric car maker. Tesla's success in the luxury market is due to its innovative technology, sleek designs, and raising brand recognition. In addition, the company's improved inventory levels and lowered prices have helped stimulate sales despite elevated prices and high auto loan rates. With a record quarter forecasted for Q1 2023, Tesla's outlook remains strong, and the company continues to lead the charge in the electric car market.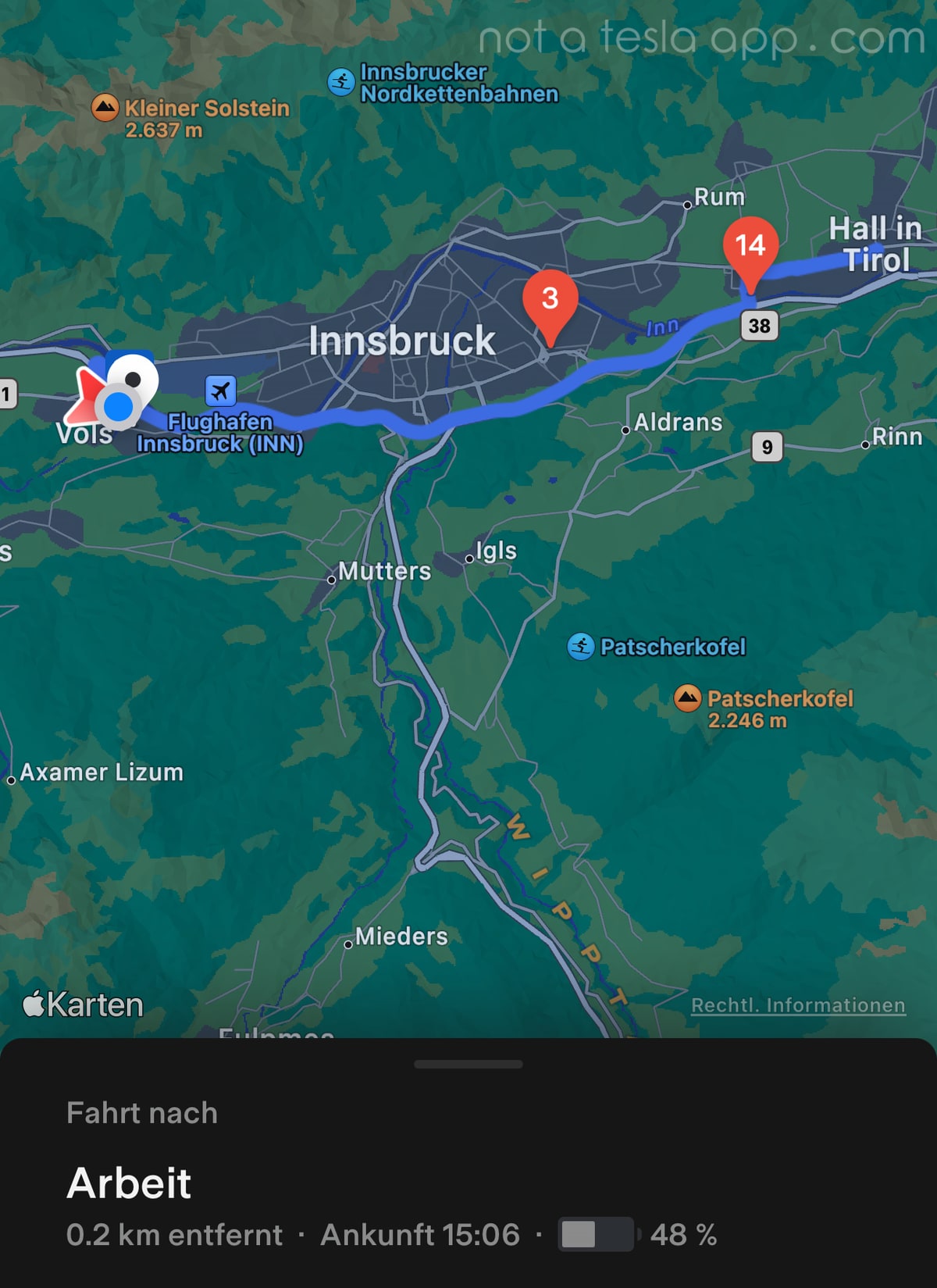 Tesla is consistently working to improve its mobile app experience for users, and now they're adding another new feature. Building on the features unveiled last year, Tesla is now adding the ability to view the route the vehicle is taking toward its destination. Thanks to Max for the tip!
Navigation Path
When using GPS navigation, the app directly displays the driver's destination, distance, and estimated arrival time (ETA) on the main screen. By tapping into the navigation section, users can access a map that shows the vehicle's location, nearby Superchargers, and destination details. The app also displays the vehicle's expected state of charge upon arrival at the destination, providing greater transparency for owners regarding battery consumption. The one missing piece was the suggested route the vehicle is taking to reach its destination. That is now being added to the app and is available for select users.
In the last Tesla app update, v4.19, the company introduced a new API called "nav route." This API looked to go unused at first, but this new feature appears to leverage this API to display the path the vehicle will take, much like the in-car navigation system.
Building on Latest Update
The October 2022 update brought a host of additional features to the Tesla mobile app, enhancing convenience for its users. For instance, the app now shows more information about the media playing in the vehicle, such as song title, artist, and destination details.
Energy Enhancement
The automaker rolled out major revisions to its Energy app in its cars, which displays the battery's state of charge upon departure and arrival, as well as the main causes of battery drain. Tesla started bringing this functionality to the app for older Model S and Model X vehicles, and will hopefully soon expand it to other vehicles.
The app will provide a detailed breakdown of energy usage for various features, such as air conditioning, driving, battery conditioning, elevation, and other components like charging mobile devices, onboard computers, lights, and the audio system.
As Tesla continues to hire additional app developers, users can anticipate further updates and improvements to the mobile app, offering more helpful features and enhancing the overall user experience.
We anticipate that users will be required to have Tesla app version 4.19 and Tesla's car version 2023.6 in order to use this new app feature.