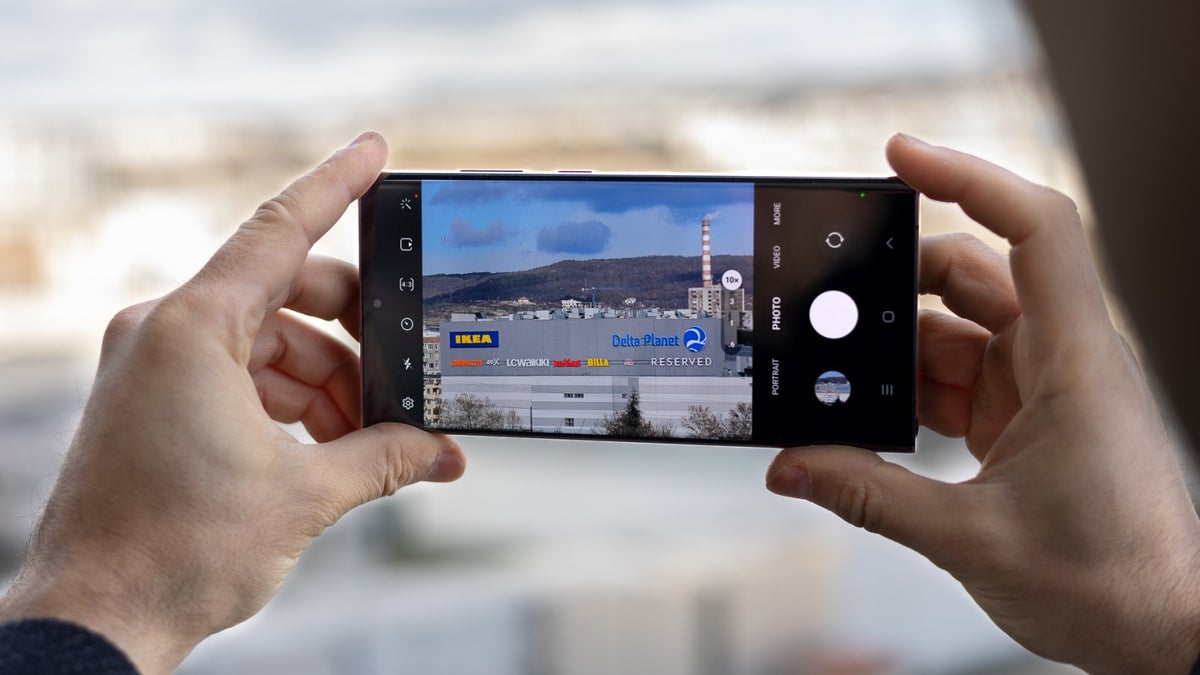 Samsung is kicking off a big new Galaxy S23 series update to help with all your camera issues
The Galaxy S23, S23 Plus, and S23 Ultra are already unquestionably among the best phones available in 2023, but even with global sales reportedly also going well, Samsung is definitely not resting on its laurels, instead pulling out all the stops to try to make its impressive latest high-enders better and better.
That's right, this 900MB+ goodie pack
currently making its way
to S23 series users in South Korea only is
entirely
focused on improving the photography taking and video recording skills of the three aforementioned Android handsets, which were far from humble to begin with.
Evidently, Samsung is not content to just compete with the greatest camera phones money can buy today, looking to exploit the full potential of that bonkers-sounding 200MP main shooter on the back of the state-of-the-art S23 Ultra and eliminate as many imaging bugs and issues as possible across the entire Galaxy S23 lineup.
Of course, it's not clear just yet if
all
the problems reported by early adopters will be fixed by this update (or even if they
can
be fixed other than by getting a replacement device), but there's no such thing as a perfect phone, and the best we can really hope for is to see Samsung get another (big) step closer to that impossible standard.
Because March is almost finished, there's definitely a good chance these new camera features, optimizations, and improvements will only expand from
Samsung's homeland of Korea
to European markets and the US when Google's April security patches are also deemed ready for primetime.
That feels like the most logical and sensible possible approach, although you shouldn't completely rule out two different rollouts taking place in the next couple of weeks. Knowing Samsung, we wouldn't be shocked to see this update go international in a matter of hours either, and we know a lot of users will greatly appreciate a lot of the following revisions (
translated from Korean
):
A function has been added to the gallery so that you can immediately delete photos that are being processed immediately after taking them with the camera.
For faster photo taking, the AF concept has been changed so that when the user presses the shooting button, the user can take a photo even when the focus is not completely set. However, if you want to shoot after completing Focus as before, you can change the settings in the latest Camera Assistant (Camera Assistant – Prioritize focus over speed or focus priority On).
Improved sharpness/flicker and added notice when shooting Ultrawide in low light indoors after setting Camera Video Mode > Super Steady On.
Fixed a phenomenon where a green line was displayed on the left side intermittently when shooting in the rear photo mode.
Improved image stabilization when shooting with FHD60 after setting Auto FPS Off in rear video.
Improved line-shaped banding noise in the sky in mid-low light when shooting high-pixel in low-mid light.
Optimized overall sharpness for high-pixel shooting and improved intermittent blurring through OIS stabilization.
Fixed a malfunction when shooting after Night Off in low light after selecting Shooting Speed ​​> High Resolution > Speed ​​Priority in Camera Assistant (Camera Assistant > Shooting Speed ​​> High Resolution > Speed ​​Priority, then Camera > Night Off or Scene Optimizer Off).
Fixed an issue where face recognition could not be recognized intermittently after ending a 3rd party video call.
Stability has been improved for camera movements introduced through other routes.