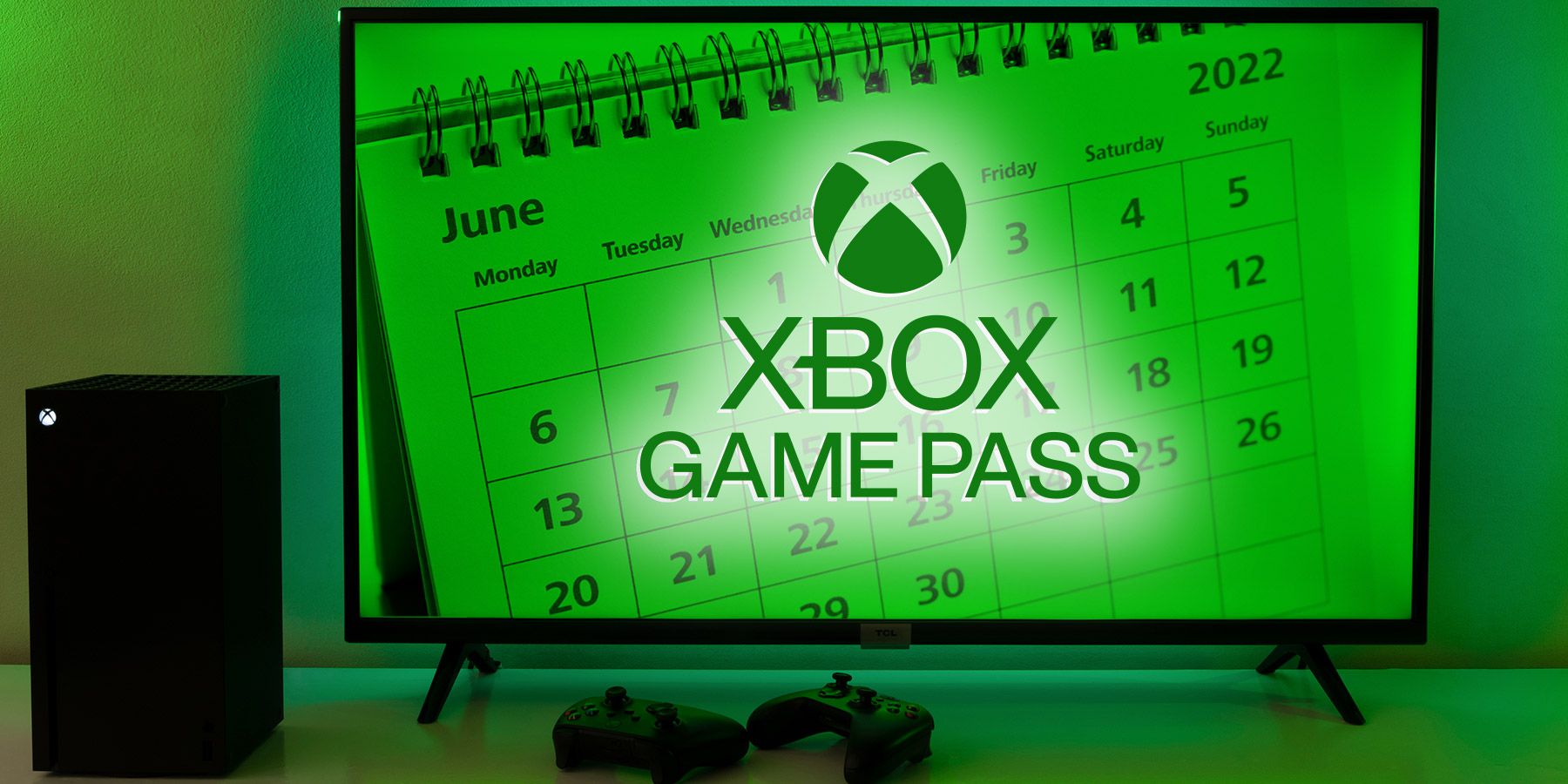 Xbox Game Pass Already Has 4 Games Announced for June 2022
Microsoft's Xbox Game Pass subscription service gets new games every month, but Microsoft doesn't like to announce them too far in advance. Instead, Microsoft likes to keep the focus on the new Xbox Game Pass games that are coming in the near future, usually announcing them in two week batches. The same is likely to be true for the new Xbox Game Pass games for June 2022, meaning fans shouldn't expect to learn more about the lineup until around June 1.
While Microsoft will likely keep a lid on the new Xbox Game Pass games for June 2022 for another week or so, previous announcements still give subscribers a fairly decent idea of what to expect. Based on what's been announced so far, Xbox Game Pass subscribers know of four games that will be added to the service in June, though fans should keep in mind that these four titles are likely just the tip of the iceberg.
RELATED: Former Xbox Exec is 'Scared' of Xbox Game Pass
Here are the four games confirmed to be coming to Xbox Game Pass in June 2022 so far.
Xbox Game Pass New Games for June 2022 List
For Honor: Marching Fire Edition – June 1
Assassin's Creed Origins – June 7
Shadowrun Trilogy – June 21
Escape Academy – June 28
Back in January, Ubisoft brought its brand-new game Rainbow Six Extraction to Xbox Game Pass as a day one release, and at the time, it was made clear that even more games from the company would be added to the service in the months ahead. Ubisoft has held true to that promise, and now two more games from the publisher are set to join the Xbox Game Pass lineup. The first is coming on June 1 in the form of For Honor: Marching Fire Edition, a version of the online multiplayer melee combat game that comes with the Wu Lin faction. The vanilla version of For Honor has been available to Xbox Game Pass subscribers for some time, but now those across PC and consoles will be able to check out what For Honor: Marching Fire Edition has to offer.
Then about a week later on June 7, Xbox Game Pass subscribers will have another Ubisoft-published game to try. That's the day Assassin's Creed Origins will be joining the lineup. For the uninitiated, Assassin's Creed Origins is the game that marked Ubisoft's stealth action franchise's transition to being more of an action-RPG instead of an action-adventure game. It blends traditional Assassin's Creed stealth gameplay with RPG elements to create a unique experience, and this change of pace helped it earn strong reviews at the time of its original release.
Assassin's Creed Origins is generally considered one of the better games in the Assassin's Creed franchise, going by review scores. It gives players the chance to explore an open world Egypt, boasting impressive graphics while taking the series' overarching narrative in new directions. It's the precursor to popular Assassin's Creed games like Assassin's Creed Odyssey and Assassin's Creed Valhalla, so it's well worth a look by those who have yet to play it.
It should be noted that Microsoft itself hasn't confirmed the Xbox Game Pass dates for For Honor: Marching Fire Edition or Assassin's Creed Origins. However, the official Xbox Game Pass app on Xbox consoles let the cat out of the bag early, giving fans an early notice about when they can expect to see the games added to the lineup.
The first two weeks of the new Xbox Game Pass games for June 2022 are mystery beyond For Honor: Marching Fire Edition and Assassin's Creed Origins, but fans know of two games coming in the latter half of the month. On June 21, Shadowrun Trilogy will be added to Xbox Game Pass. Shadowrun Trilogy features Shadowrun Returns, Shadowrun Dragonfall – Director's Cut, and Shadowrun Hong Kong – Extended Edition all in one package. While these games have previously been available to purchase on other platforms, this marks Shadowrun Trilogy's debut on Xbox consoles, and so it could be considered a day one game.
And finally, the last new Xbox Game Pass game for June 2022 that's currently known to subscribers is Escape Academy, a day one game that's scheduled to release for the service come June 28. Escape Academy is a new game about solving puzzles to get through escape rooms, and it can be played in online co-op or local split-screen. It is sure to just be one of many day one Xbox Game Pass releases in June 2022, so fans should have plenty to look forward to.
Next month may be especially exciting for Xbox Game Pass subscribers, as the Xbox & Bethesda Games Showcase is scheduled to take place on June 12. Fans can count on plenty of announcements for upcoming day one Xbox Game Pass games, so they should be sure to tune in.
MORE: Xbox Game Pass is Primed to Have an Epic 2023
Rumor: PlayStation 5 Exclusive Coming to PC
Read Next