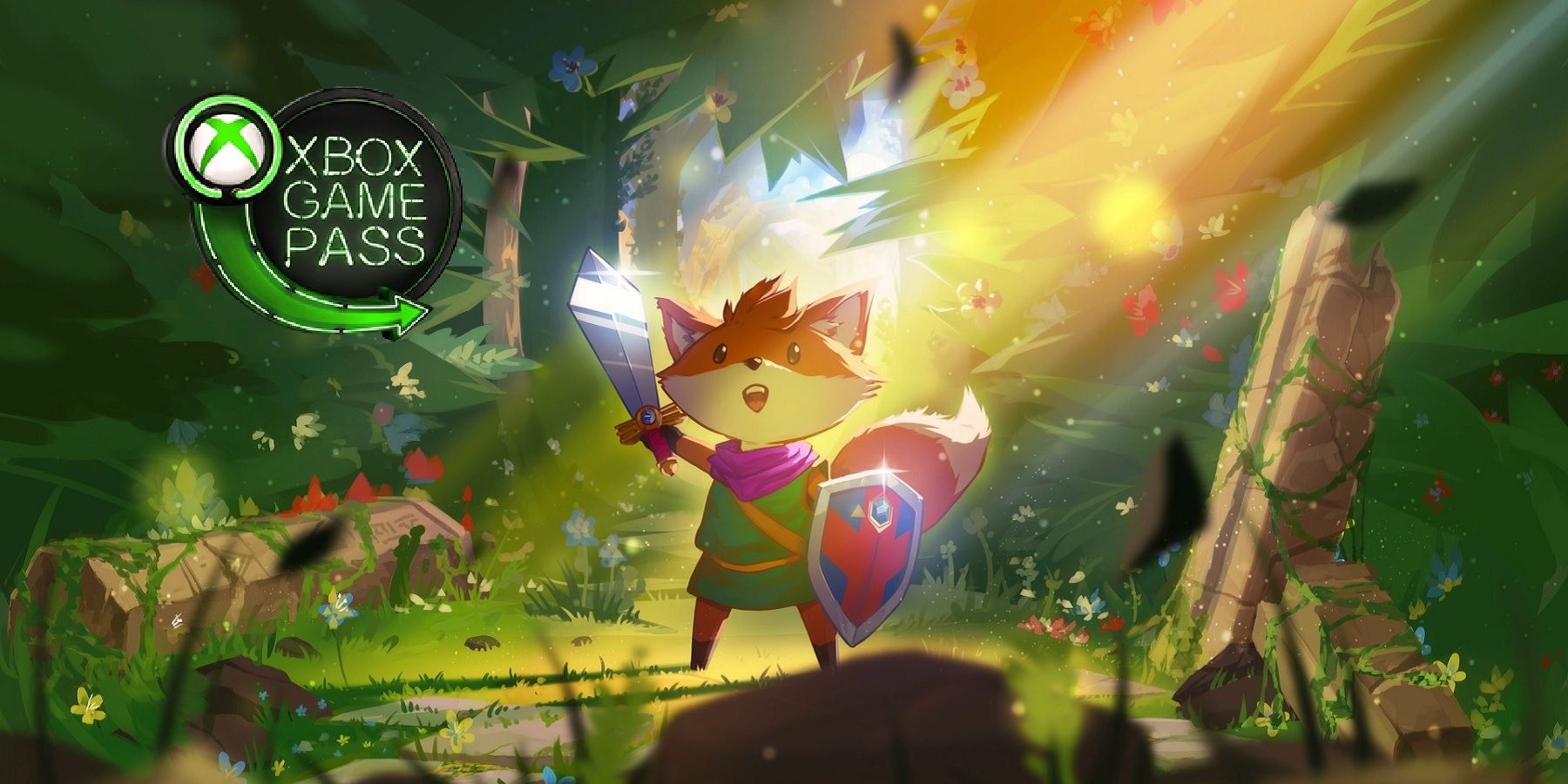 Xbox Game Pass Adds 4 New Games, Including 3 Day One Releases
Microsoft releases four more games for its Xbox Game Pass subscription service, and three of them are brand-new, day one releases.
Xbox Game Pass has established certain patterns when it comes to how games are revealed and released to the public. Microsoft tends to reveal a batch of new Xbox Game Pass games at the beginning of the month, and another batch in the middle of the month. However, Microsoft broke from that pattern with the new Xbox Game Pass games for March 2022 by surprise-launching a couple of games as well as confirming another one for the second half of the month after the rest had already been announced.
On March 16, Microsoft surprised-launched two day one indie games for Xbox Game Pass in the form of Paradise Killer and Tunic. Paradise Killer has technically been available on other platforms before, but it makes its Xbox debut as a day one Game Pass game. Tunic, meanwhile, is a brand-new release and an Xbox console exclusive. A highly-anticipated game, Tunic has earned rave reviews, with many critics hailing it as one of the best new game releases of the year.
RELATED: Xbox Game Pass Confirms 7 More Games Coming in 2022
The two games added to Xbox Game Pass on March 16 were surprise-launches, but the two titles that were added on March 17 were announced in advance. Xbox Game Pass subscribers can now check out day one snowboarding game Shredders, which was previously scheduled to release for the service in February before its release date was pushed back, as well as the parody RPG The Dungeon of Naheulbeuk: The Amulet of Chaos.
New Xbox Game Pass Games for March 2022
Paradise Killer – March 16
Tunic – March 16
Shredders – March 17
The Dungeon of Naheulbeuk: The Amulet of Chaos – March 17
Kraken Academy – March 22
Tainted Grail: Conquest – March 22
Zero Escape: The Nonary Games – March 22
A Memoir Blue – March 24
Norco (PC Game Pass only) – March 24
F1 2021 (Xbox Game Pass Ultimate only) – March 24
Crusader Kings 3 – March 29
Weird West – March 31
The new games added to Xbox Game Pass these last couple days should keep fans plenty busy, but there's even more for Game Pass subscribers to look forward to this month. March 22 will see the release of three different Xbox Game Pass games in the form of Kraken Academy, Tainted Grail: Conquest, and Zero Escape: The Nonary Games, while March 24 will see the release of A Memoir Blue, Norco for PC Game Pass subscribers, and F1 2021 for Xbox Game Pass Ultimate subscribers.
Then March 29 will bring the console version of Crusader Kings 3 and the month will be capped off with the release of day one Xbox Game Pass game Weird West on March 31. It all adds up to make March 2022 one of the biggest months for Xbox Game Pass, and it will be interesting to see if Microsoft is able to top it.
MORE: Best Strategy Games On Xbox Game Pass (March 2022)
Amouranth Returns to Twitch After 3 Day Ban
Twitch reverses its fifth ban against popular streamer Amouranth, allowing her back on the streaming platform after just three days.
Read Next
About The Author