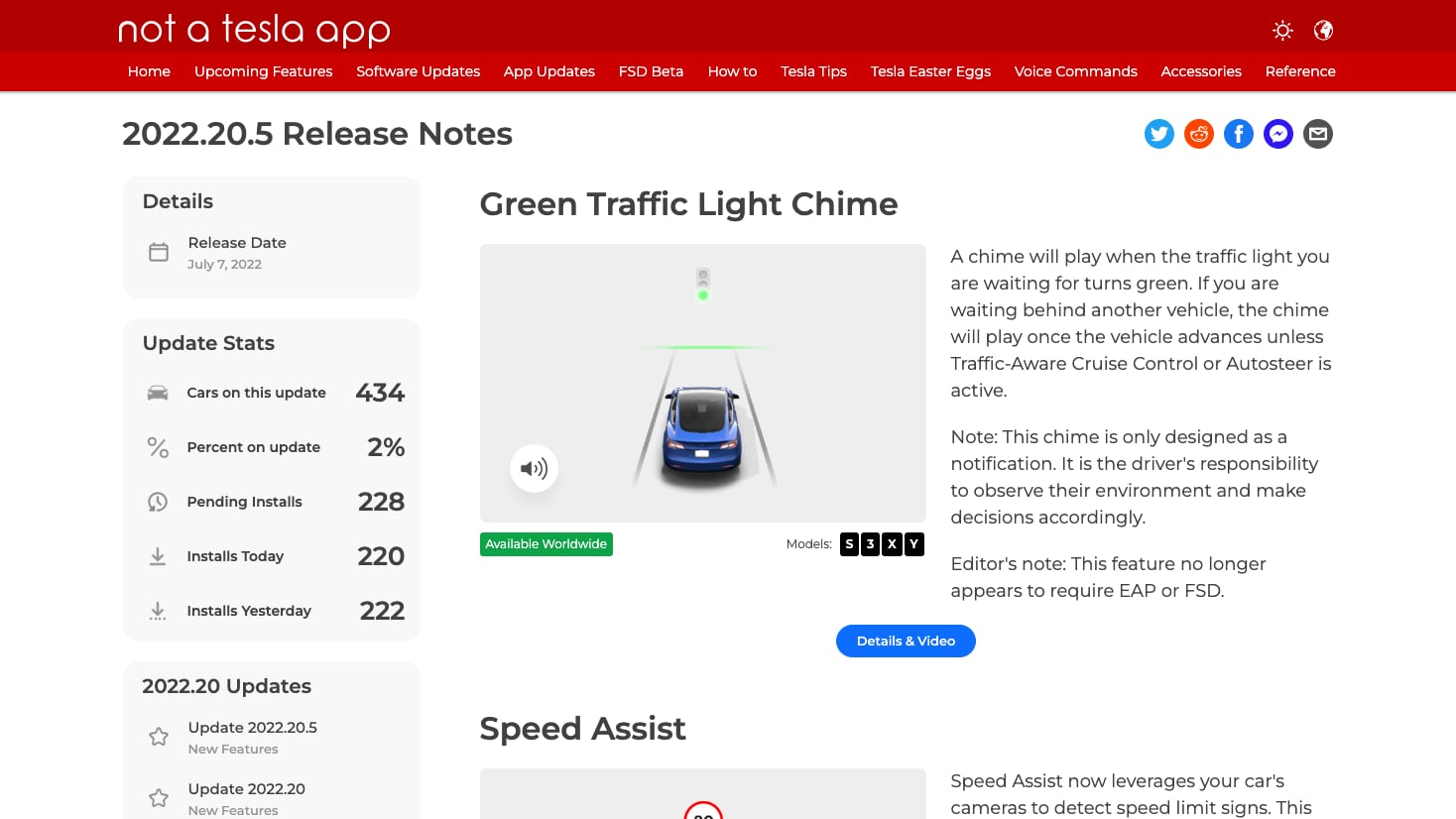 We've launched new software update pages!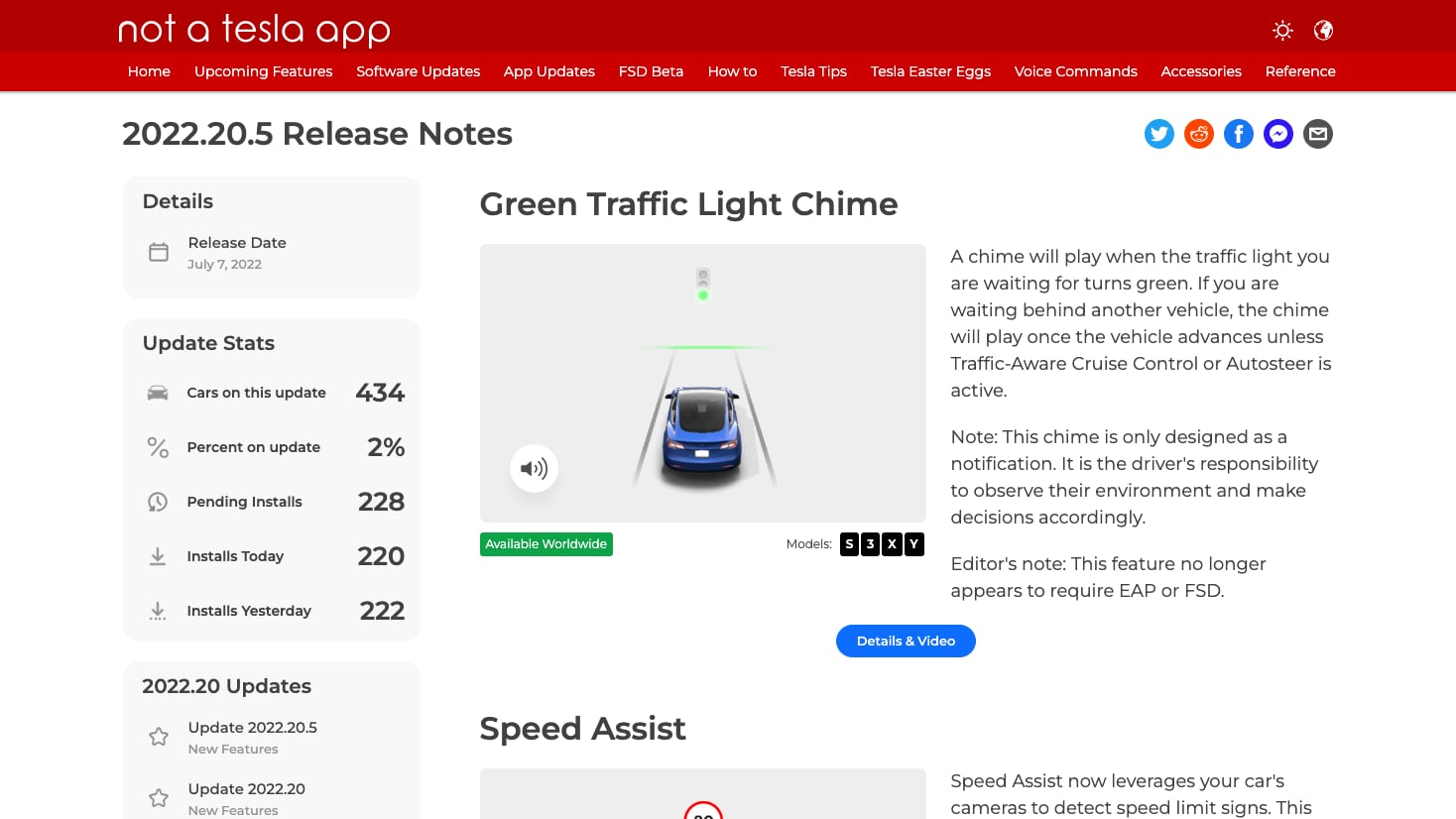 Today we relaunched one of our favorite features; the software update pages!
We get just as excited as you do when receiving an update for our Tesla. Tesla somehow makes a five year old car seems new again. It really never gets old.
We've made a significant amount of improvements to our software update pages to make them even better. Check out the changes below.
Here are some of the new features you'll see on the software update pages.
• You'll be able to see whether a feature is available in your region
• We'll show you the hardware required for each feature
• We'll now more accurately display which models a feature applies to
• You can now continue scrolling to view previous updates
• We're even reducing the number of ads (yay!)
• There's a brand new design that's cleaner and less cluttered
We are obsessed with Tesla just as much as you. That's why we launched Not A Tesla App two years ago.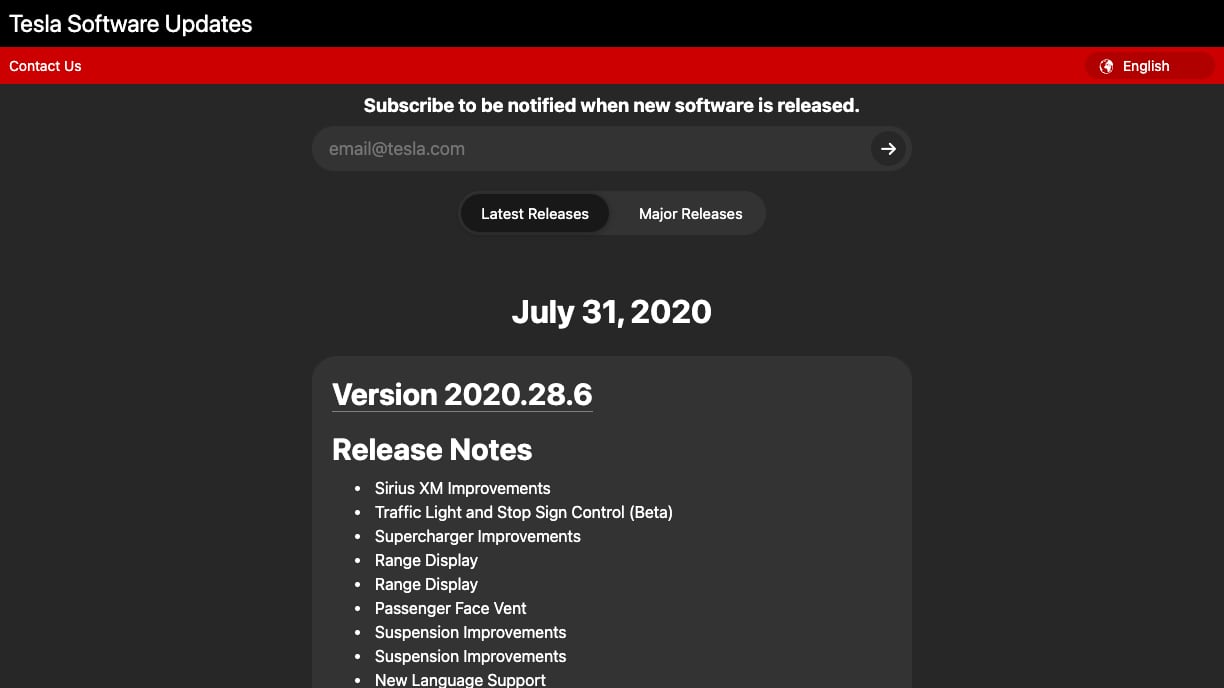 We've come a long way since the site's inception and there are a lot of updates and features in the pipeline that we're excited to share soon.
If you have any friends that are Tesla fanatics, let them know about our site. If you're sharing or quoting our articles, we'd love a link back. This helps us immensely.
Our goal is to keep Tesla fans informed, not only about updates, but also about new and upcoming features.
Follow us on Twitter and Facebook. Keep the shares, retweets, likes, and comments coming. We appreciate them so much.
Stay tuned for more new features in the coming weeks and months.
Thanks for being a Tesla fan and supporting us along the way.
So go right ahead, check out the new update pages, and let us know what you think.
The newly built Model Y 4680 battery packs are seeing an impressive and positive (pun intended) charging speed.
According to Twitter user The Kilowatts, they were able to charge their new Model Y from 0% to 97% in just 52 minutes.
The Kilowatts's Ryan Levenson took delivery of an Austin, Texas-made dual-motor Model Y, which is built with Tesla's highly anticipated 4680 battery pack.
Levenson rents out electric vehicles he owns on Turo and maintains them. Levenson shared on Twitter that he drove the new Model Y three miles past its 0% state of charge. He noted that there was no effect on the vehicle's acceleration.
"0% -> 97% in 52 minutes for our MIT (made in Texas) Dual Motor Model Y," Levenson writes on Twitter.
"Plugged in at 12:25 am with 0 miles of range remaining (actually drove 3 miles beyond 0 with seemingly no impact on acceleration). Unplugged at 1:17 am with 270 miles of range."
0% -> 97% in 52 minutes for our MIT Dual Motor Model Y

Plugged in at 12:25 am with 0 miles of range remaining (actually drove 3 miles beyond 0 with seemingly no impact on acceleration)
Unplugged at 1:17 am with 270 miles of range. ?? pic.twitter.com/q4Yef2uKKe

— The Kilowatts ?⚡️ (@klwtts) July 1, 2022
Levenson noticed that by plugging into a V3 supercharger, the vehicle almost immediately ramped up to the 250kW charging rate, which is much different than Tesla's current battery packs that take time to ramp up to the 250kW rate.
"For anyone trying to analyze the charge curve here, it seems quick but what I find most interesting is the almost immediate jump to ~250kW unlike the ramp up to 250kW we're used to and from there it slowly tapers down throughout the charge cycle."
Tesla's currently listing the Model Y dual motor configuration to have a total of 279 miles of EPA-rated range.
Being able to drive past 0% state of charge is interesting. Tesla purposely builds in a little buffer to err on the side of caution when estimating the remaining range.
Tesla does software lock the range on its vehicles to prevent them from losing all of their charge and damaging the battery.
In order to meet manufacturing efficiencies, Tesla has previously shipped vehicles with larger batteries and software-locked them if an owner bought a model with a shorter range.
Although the owner can only access the portion of the battery that they paid for, they actually receive a couple of hidden benefits.
The car can be charged to "100%" every day without any ill effects since the battery itself is not charged to 100%, only the portion the owner paid for.
Another advantage of such models is that the owner can buy and unlock the additional range at a later date if they choose to.
In 2019, during Hurricane Dorian in Florida, Tesla remotely extended the ranges on such vehicles so they could escape Dorian's path.
They also provided Tesla drivers with free supercharger access and force-charged the Powerwall batteries to full power so they would be ready in case of a severe power outage.
Tesla's battery day event back in September 2020 unveiled some pretty impressive technologies coming, but Tesla has yet to share in-depth data on what we can expect in real-world scenarios.
Tesla's Battery Day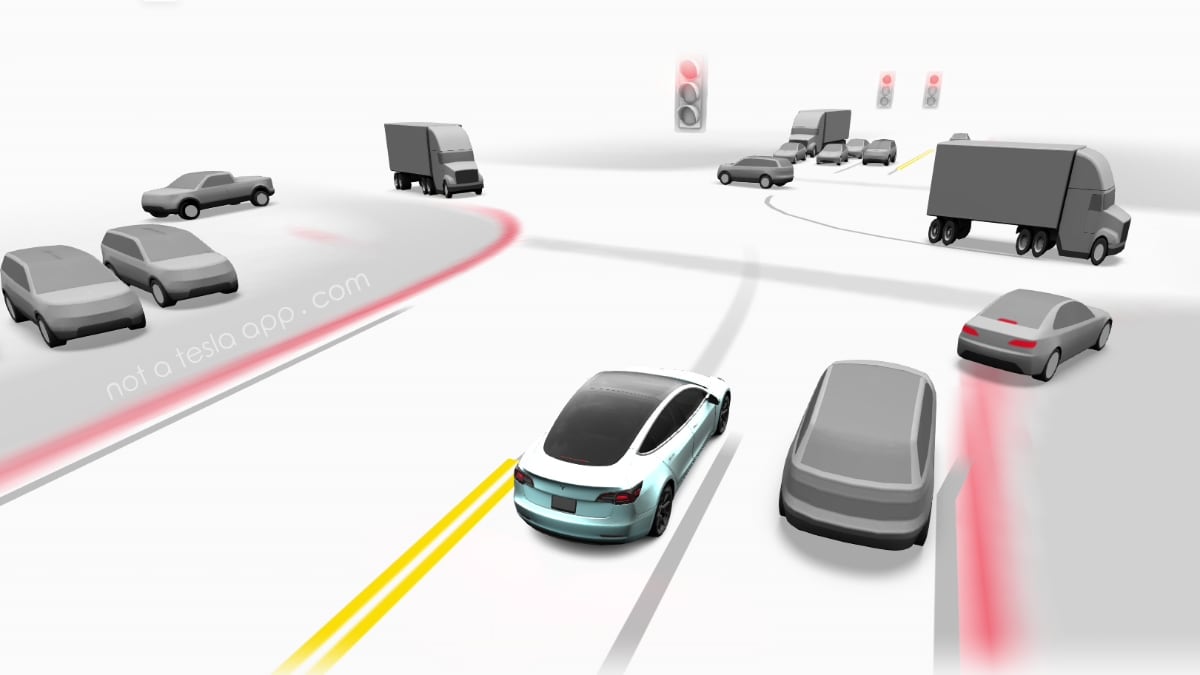 With the release of FSD Beta 10.13 just around the corner, Elon Musk said that "the 3am oil is being burned to get this out."
The 3am oil is being burned to get this out.

— Elon Musk (@elonmusk) July 5, 2022
FSD Beta 10.13 is expected to address a number of issues and could be one of the most significant updates to FSD Beta.
The new update will address Chazman's complicated left turns, provide for smoother intersection control, and "go deep on roundabouts," among other things.
YouTuber and FSD Beta tester Chazman has constantly put FSD Beta through the ringer with his complicated unprotected left turns. The turn Chazman is testing requires his vehicle to cross three lanes of traffic before getting to the median and then making a left turn. This can be a complicated maneuver even for a human driver.
Perhaps one of the most significant and anticipated features coming to 10.13 is the ability for the vehicle to navigate on roads without map data. Musk has stated the vehicle should be able to navigate to a pinned location without using GPS. This includes a hotel entrance or a complex surface parking lot.
Responding to @GasOff2 on Twitter, Musk said, "Yes, car will navigate to a pin location, even if in a complex surface parking lot or hotel entrance. When in covered or underground parking lots, car will have to navigate using only inertial measurement, wheel movement & vision, as GPS signal is no longer available."
The release of FSD Beta 10.13 could be here by the end of the week, especially since Elon has stated that they're burning the 3am oil on getting it out.
For more information on everything that's expected in FSD Beta 10.13 based on Elon's comments over the past few weeks, check out our in-depth look at FSD Beta 10.13.
Yes, car will navigate to a pin location, even if in a complex surface parking lot or hotel entrance.

When in covered or underground parking lots, car will have to navigate using only inertial measurement, wheel movement & vision, as GPS signal is no longer available.

— Elon Musk (@elonmusk) June 4, 2022