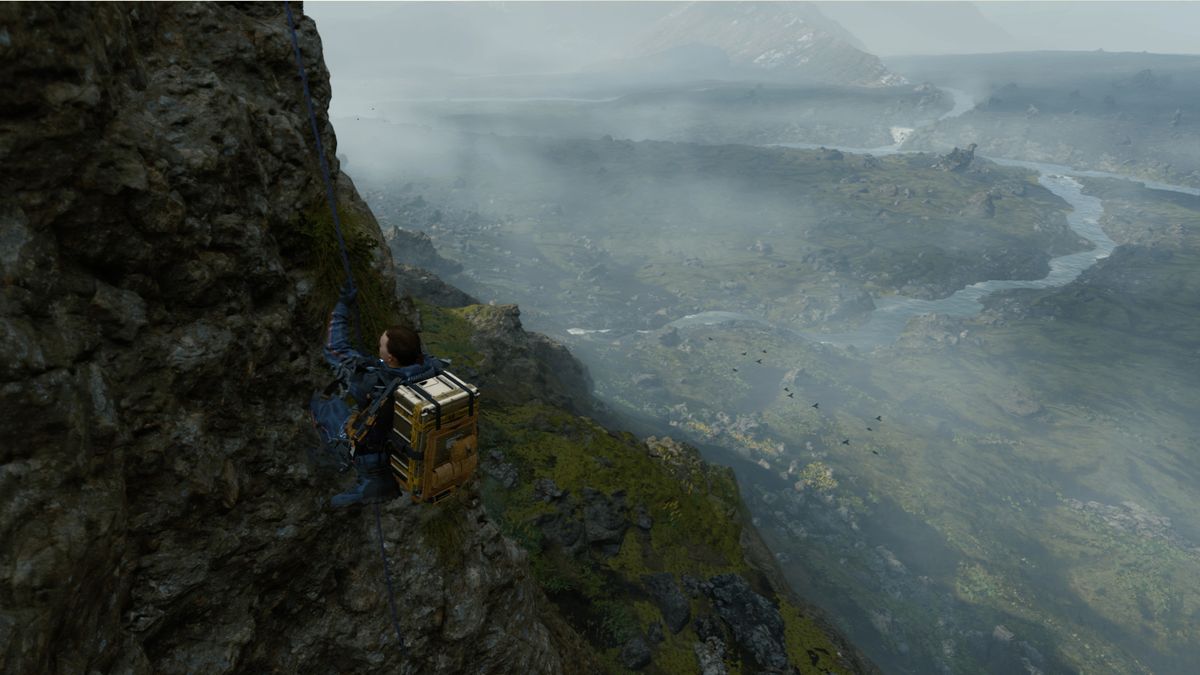 The 25 best games on Game Pass
The best Xbox Game Pass games are going to keep you busy for a long time. The Microsoft Gaming subscription service has something for everyone now, with one monthly payment giving you access to hundreds of video games across every genre.
Naturally, with so many titles in the full Xbox Game Pass games list across both Xbox and PC, finding the best games on Game Pass can be a little tricky. That's why we're put together this list which not only covers many of the best Xbox Series X games but some hidden gems you might have otherwise missed as well. 
It doesn't matter whether you're a shooter fan looking to let off some steam or if you're a role-playing enthusiast looking to lose yourself in another world, we've tried to cater for all types of players here. So if you've got an active Game Pass subscription for console or PC, here are the 25 best Game Pass games to download and play today.
Top new Game Pass releases (March 2023)
There are scores of new Game Pass games coming to the service every month, and not every one of them can make our top 25 best games on Game Pass list. So before we get into our top recommendations, here are five recent additions you might want to check out in March 2023.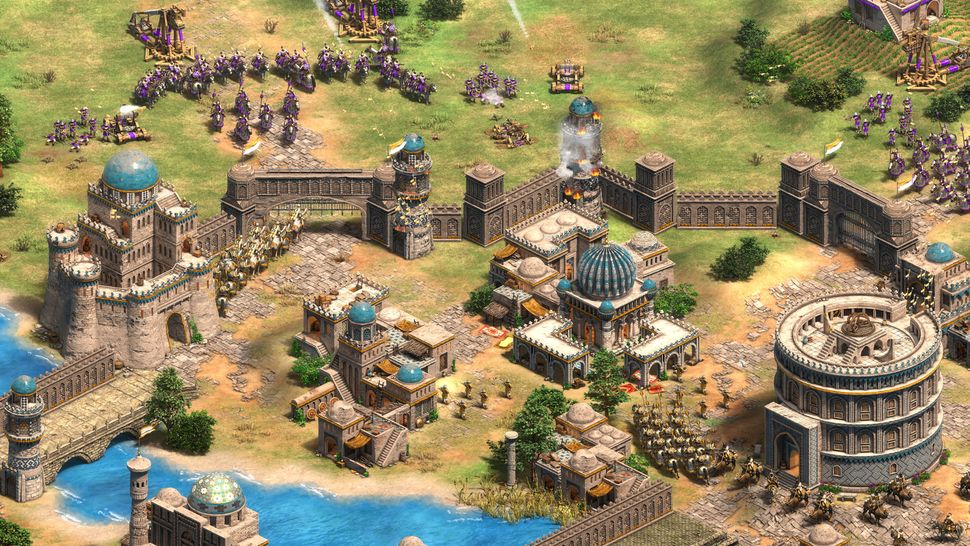 Age of Empires 2: Definitive Edition: Age of Empires 2 made its debut in 1999 but its superb foundational design means it's still one of the best classic PC games. Jump in before Age of Empires 4 comes to Series X.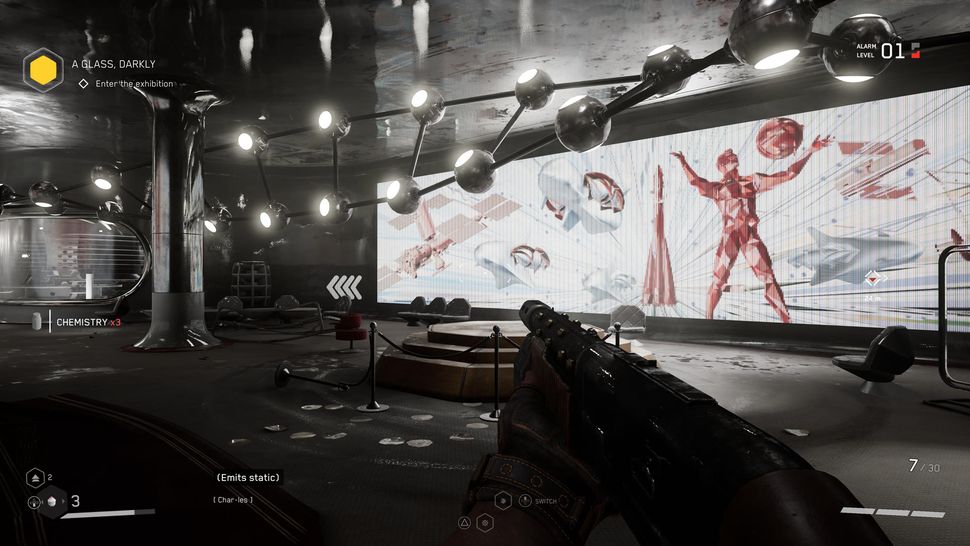 Atomic Heart: This new FPS isn't for everybody, but that's why it's such a great addition to Game Pass. Learn more in my Atomic Heart review and, if you're still curious, you know where to go.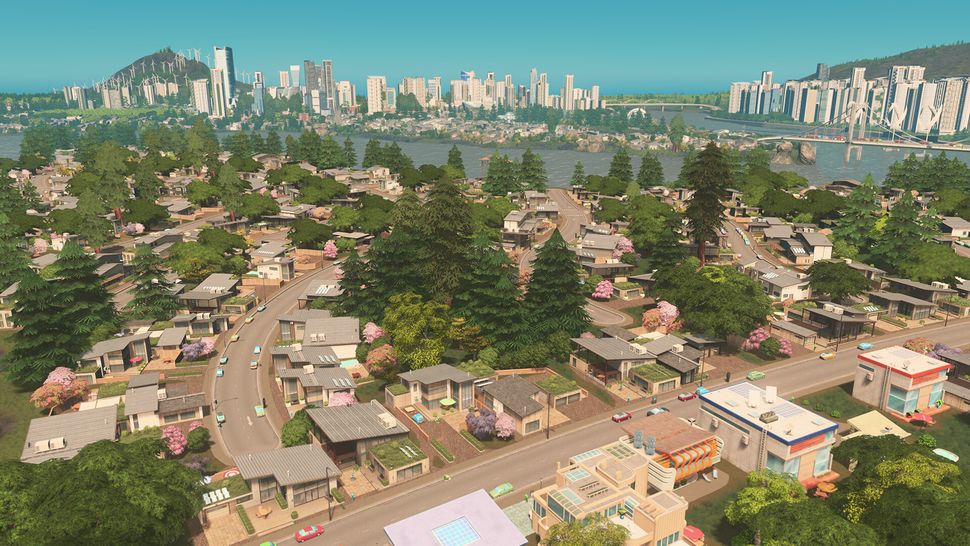 Cities: Skylines Remastered: With Cities: Skylines 2 coming in 2023 there's never been a better time to get caught up with this fantastic city-builder. FYI: Cities Skylines will ruin your free time.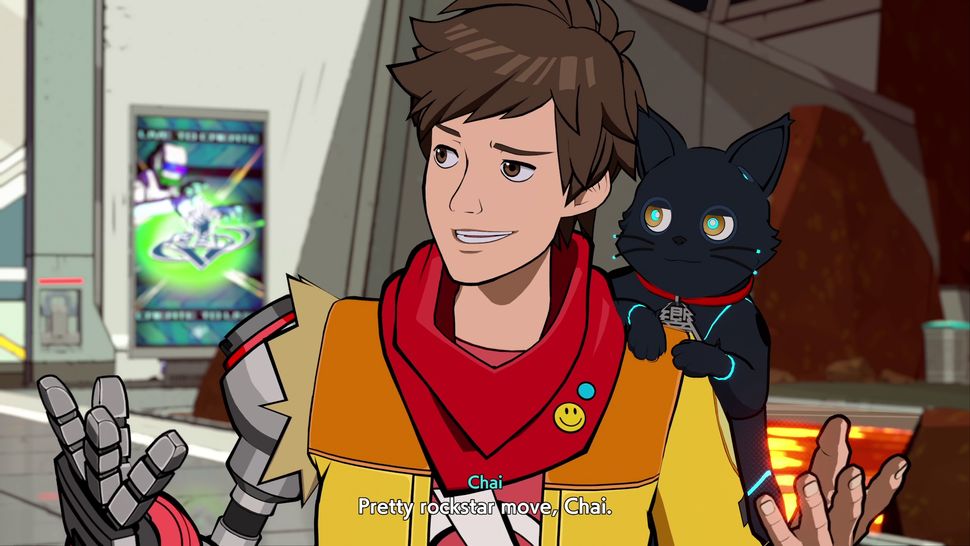 Hi-Fi Rush: The team behind The Evil Within is behind Hi-Fi Rush – a brillaint, colorful rhythm-action brawler which is one of the best games of 2023. If you need more convincing, read my full Hi-Fi Rush review.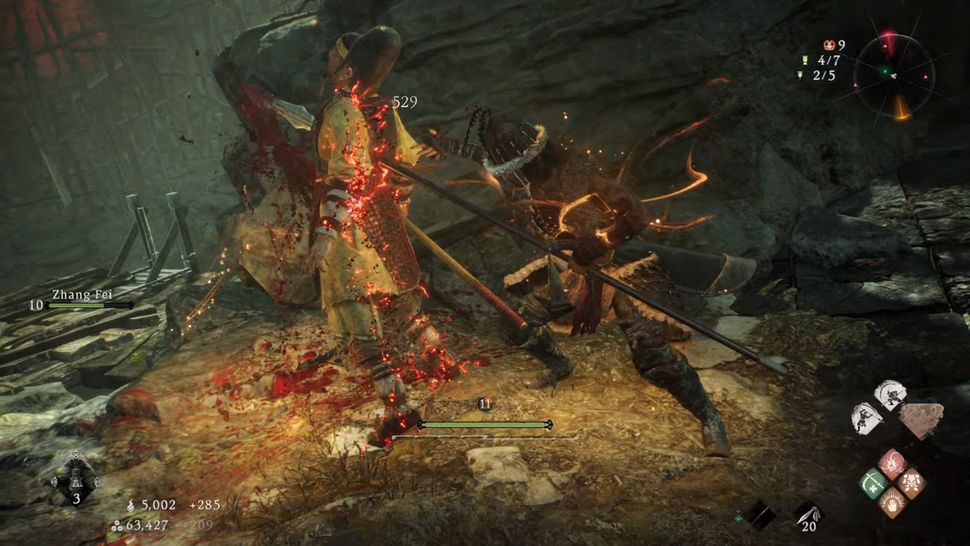 Wo Long: Fallen Dynasty: Team Ninja has taken its experience with the Nioh games and channelled it into another fantastic, challenging Soulslike. Learn more in our Wo Long: Fallen Dynasty review.

Best Games on Game Pass for Xbox and PC
25. Quantum Break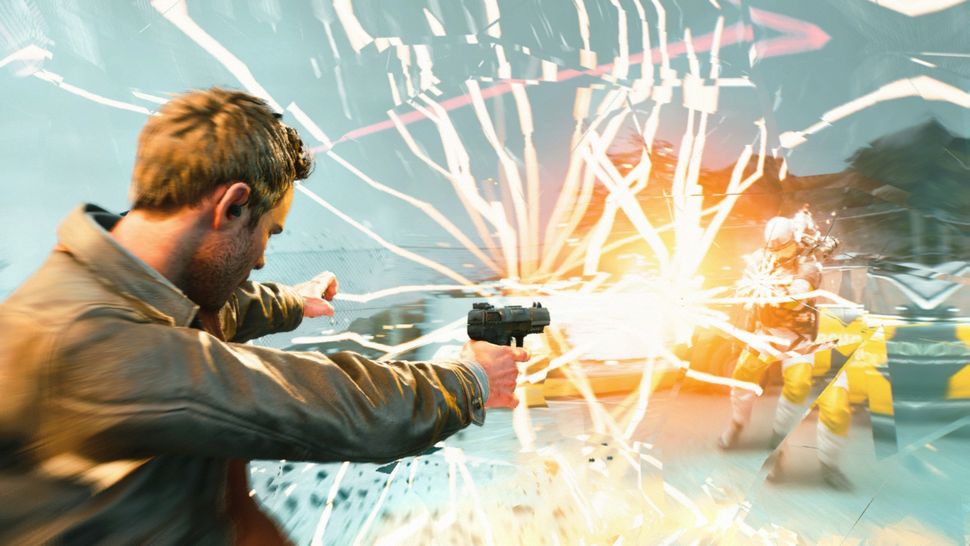 Developer: Remedy Entertainment
Game Pass: Xbox
Quantum Break is one of the best Xbox One games, if you're willing to get on its level. Unlike other Xbox exclusives that released around 2016, this Remedy adventure tried to be as out there as possible. It's one part action game, where you must circumvent the collapse of time with an arsenal of supernatural powers; and one part experimental narrative experience, where decisions made during Junction points not only dictate the direction of the story but the episode of an accompanying television series too. Great performances, across both game and show, pull Quantum Break into a cohesive whole, although it's the fantastic combat and visual spectacle that'll keep you coming back for more. 

RELATED: Quantum Break review: "Capable of delivering a great time"

24. Assassin's Creed Odyssey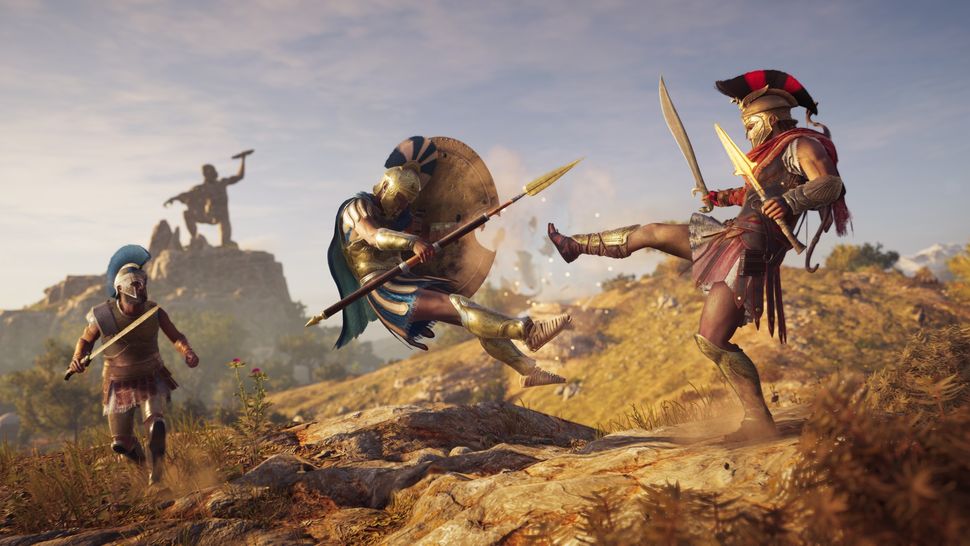 Developer: Ubisoft Quebec
Game Pass: Xbox + PC
If you want to lose a few hundred hours in one of the best open world games within the Xbox ecosystem, look no further than Assassin's Creed Odyssey. This sprawling action-adventure game, set across a beautifully rendered Ancient Greece, will let you progress from outcast to living legend. You'll fight to define your odyssey and uncover secrets from your past, get caught in the middle of epic battles between Athens and Sparta, and take to the Aegean Sea to demonstrate your ability to lead. Between its fantastic story, challenging combat, and immersive world, there's no doubt that Odyssey is one of the best Assassin's Creed games out there. 

RELATED: Assassin's Creed Odyssey review: "No-one's made an open-world RPG with this much depth since The Witcher 3"

23. Microsoft Flight Simulator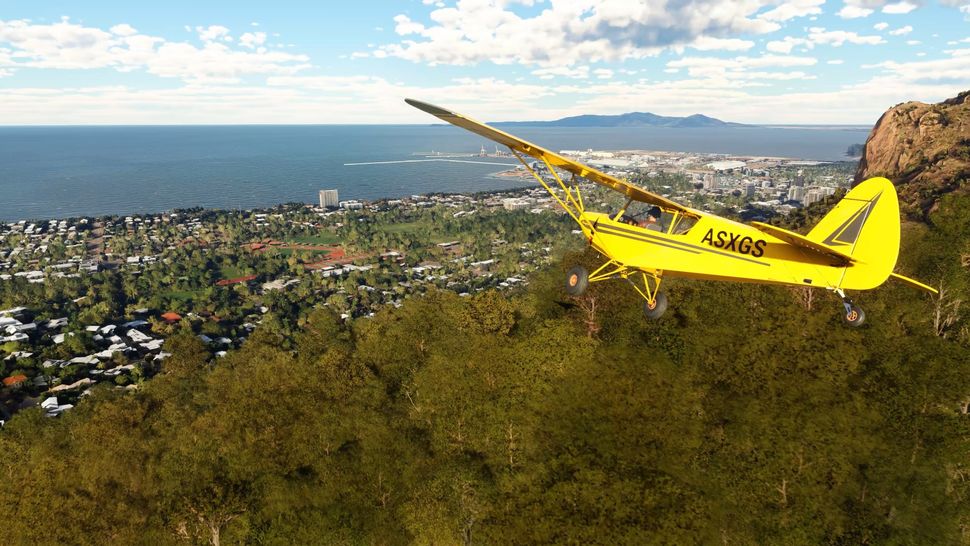 Developer: Asobo Studio
Game Pass: Xbox + PC
Travel the world from the comfort of your own home. It's actually a little absurd, just how utterly wonderful Microsoft Flight Simulator can be. Whether you're a wannabe pilot, world travel enthusiast, or are just looking for some truly stunning fluid screensavers to stick on in the background while you complete other activities, Microsoft Flight Simulator is one of the most unintentionally zen experiences available through Game Pass – you know, aside from the horror of taking off and landing. Available for both Xbox and PC, and surprisingly comfortable to play on both gamepad and keyboard, Microsoft Flight Simulator is an illuminating experience that'll help give you a new perspective on the world we inhabit. 
22. Alien Isolation
Developer: Creative Assembly
Game Pass: Xbox + PC
Alien: Isolation is fast approaching its 10th anniversary and still it remains one of the best Xbox 360 games, if not one of the best horror games of all time. Creative Assembly delivered a carefully-crafted love letter to Alien – Ridley Scott's iconic slow-burn science-fiction thriller from 1979. With a stunningly detailed space station to explore, and a rich cast of scared inhabitants and haywire androids to encounter, Alien: Isolation is almost singular in its ability to generate a claustrophobic atmosphere that refuses to relent. Factor in an ever-present Xenomorph that can not only appear at any time, but gradually learn from your attempts to evade it, and you've got an experience that's impossible to forget.  

RELATED: Alien Isolation review: "Intelligent, intense, and utterly unlike any experience before it"

21. Death Stranding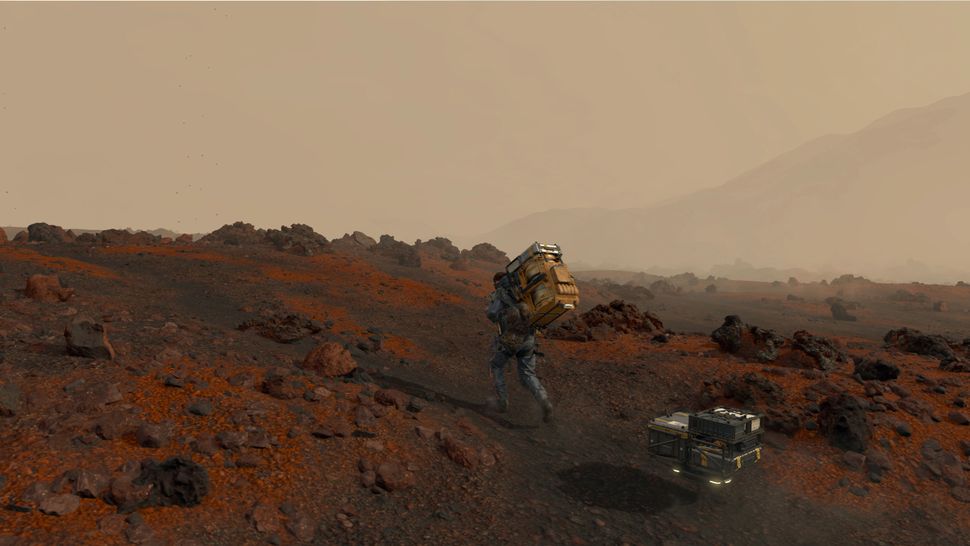 Developer: Kojima Productions
Game Pass: PC
Death Stranding is weird. It's the debut action-adventure from Kojima Productions, and the latest from a creative director best known for the likes of Metal Gear, Snatcher, and PT. Death Stranding is a singular experience, in that it's essentially an elaborately crafted hiking simulator – charging you with slowly moving packages across dangerous terrain and elevations, against a genuinely striking visual backdrop. A wrench in the works are a suite of supernatural enemies attempting to drag you into darkness, and a heady sci-fi story that's obsessed with the slow decay of time and the concept of alternate realities. With Death Stranding 2 on the way, now's the perfect time to get caught up. 

RELATED: Death Stranding review: "An okay game ironically lost in its lengthy delivery"

20. Sunset Overdrive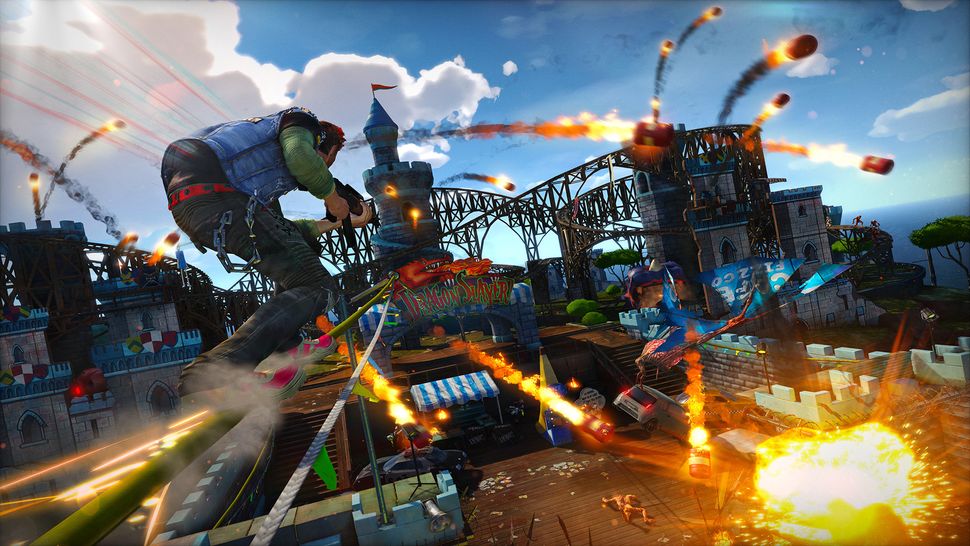 Developer: Insomniac Games
Game Pass: Xbox + PC
A lot of video games claim to embody the spirit of punk, but none as genuinely as Sunset Overdrive. Between its raucous movement mechanics and cameos from grunge legends, this 2014 Xbox One exclusive remains an absolute riot. It speaks to the quality of Sunset Overdrive that time hasn't blunted the impact of the action-adventure shooter. Insomniac offered such breadth in weapon selection and fluidity in navigation that it ultimately helped propel the studio towards Marvel's Spider-Man, and an acquisition into the PlayStation Studios family. Made for fans of Tony Hawk's Pro Skater, Jet Set Radio, and Ratchet & Clank, Sunset Overdrive's awesomepocalypse is impossible to walk away from. 
19. PowerWash Simulator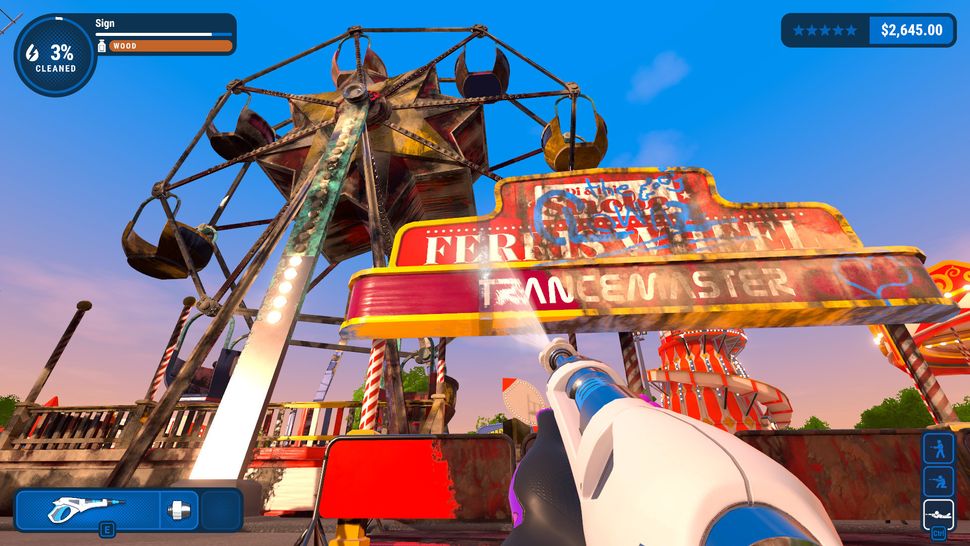 Developer: FuturLab
Game Pass: Xbox + PC
What's the appeal of simulator games? Typically, they let you experience a side to life that you're unable (or otherwise unwilling) to do IRL. Now, I never really considered myself a power washing enthusiast – but all that changed once I sunk more hours than I'm comfortable admitting into what is undoubtedly one of the best sim games out there right now. PowerWash Simulator is ostensibly about making dirty objects clean again, but it's also an effective mindfulness retreat – hosing down vehicles and houses is surprisingly relaxing, and the endorphin hit you receive for a job well done is almost enough to make you want to get up off the couch and tackle the mess in your own home. 

RELATED: How PowerWash Simulator is helping me unwind, one clean surface at a time

18. Life is Strange: True Colors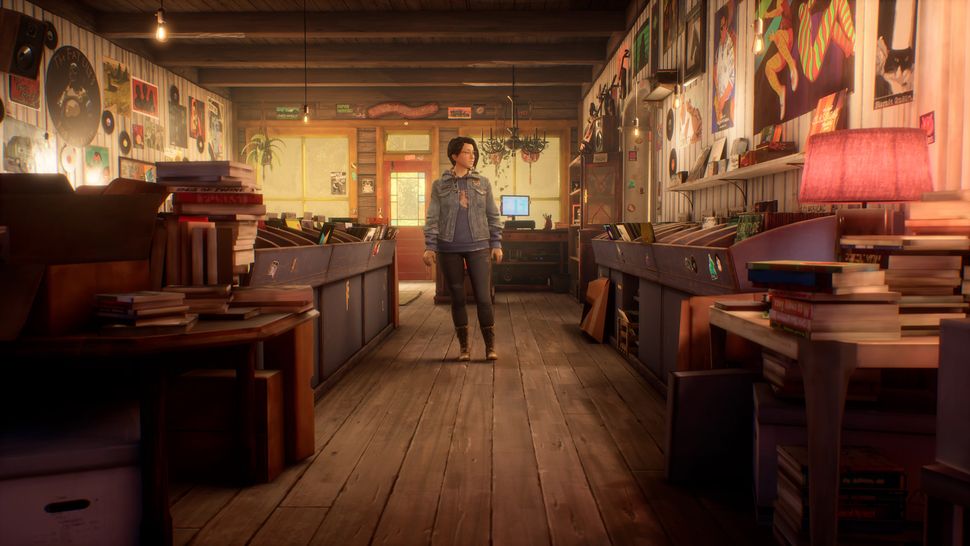 Developer: Deck Nine
Game Pass: Xbox + PC
Life is Strange: True Colors has immaculate vibes. There's the death of your brother to investigate, under suitably mysterious circumstances, but the real draw of this adventure is settling into the world. A small mining town hidden away amongst the mountains of Colorado, True Colors gives you the time and space to really settle into a new life. Whether that's playing guitar in your apartment, listening to tunes at the local record shop, or just wandering the sleepy streets and seeing what friends you can make. Life is Strange: True Colors is one of the best adventure games released in recent years, but you'll want to take it slow to get the most out of its atmosphere. 

RELATED: Life is Strange: True Colors review: "Shows what the next-generation of the series can deliver"

17. Marvel's Guardians of the Galaxy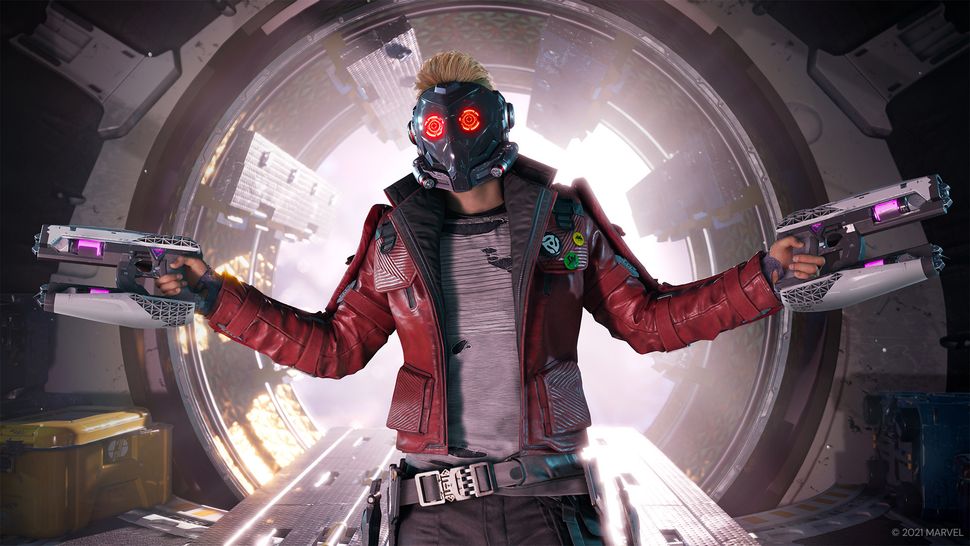 Developer: Eidos Montreal
Game Pass: Xbox + PC
Marvel's Guardians of the Galaxy is one of the best Marvel games on the market. This action-adventure is standalone from the movies and comic books that share the same name, although it certainly draws inspiration from both – the snippy humor of the former, and the rich history of the latter. Honestly, Guardians is one of the most generous single-player games I've ever played, constantly broadening its scope and expanding its scale in ways that surprised me. Between its wonderful character development and its absurd scenario design – oh, and the excellent mix of original and licensed heavy metal which forms the soundtrack – Marvel's Guardians of the Galaxy made itself unmissable. 

RELATED: Marvel's Guardians of the Galaxy review: "Might be better than the movies"

16. Vampire Survivors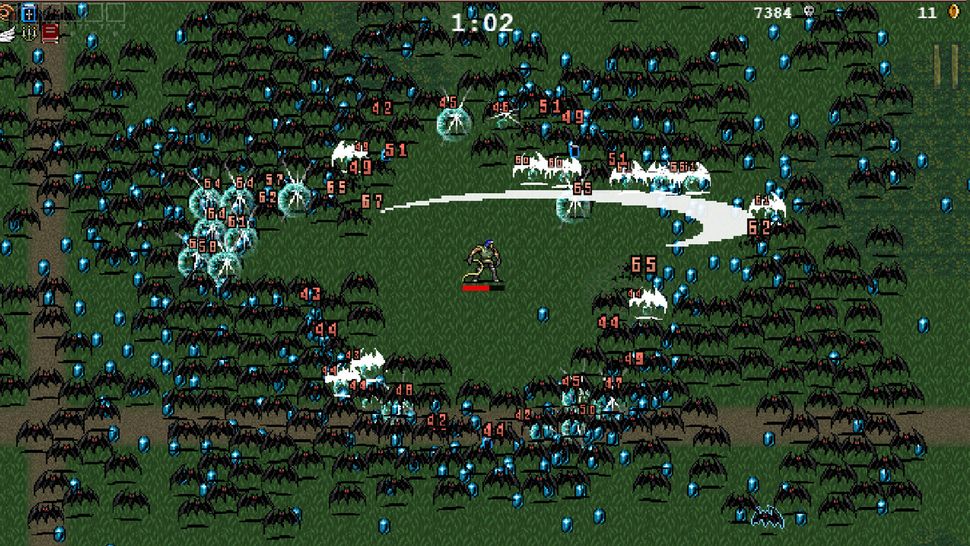 Developer: Poncle
Game Pass: Xbox + PC
The worst thing that you can do is write-off Vampire Survivors without trying it for yourself. And listen, I get it: a quick glance at a screenshot or slice of gameplay and Vampire Survivors looks like it's little more than a hastily-assembled retro throwback. Get your hands on the damn thing though, and prepare to have time just sink right out from underneath you. Your mission is to survive until dawn, and the only way you can accomplish that is by marauding against thousands of enemies. Easy controls and light roguelike elements combine to create an experience that is just absurdly replayable – willing you into just one more round to add a few seconds to your survivability.   

RELATED: Have you tried… killing thousands of ghouls with the power of WASD in Vampire Survivors?

15. Age of Empires 4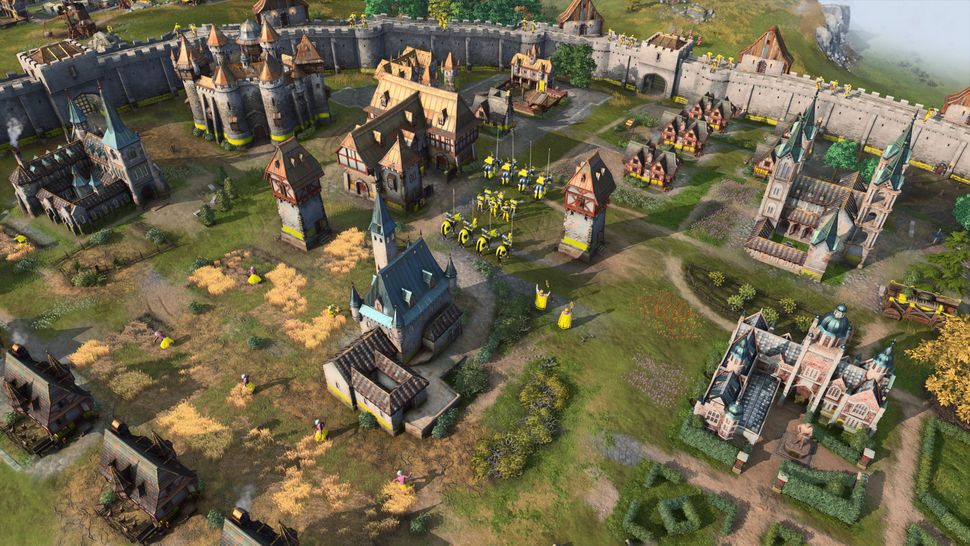 Developer: Relic Entertainment
Game Pass: PC
I don't know about you, but when I think of the best RTS games my mind automatically clicks into games like Age of Empires – consider that a result of my wasted youth advocating for The Rise of Rome. Age of Empires 4 is a fantastic installment to the series, expanding upon the core foundations with more depth and detail without losing sight of the approachability that helped define the earlier adventures. Age of Empires 4 is currently available on Game Pass for PC, although a release on Xbox Game Pass is expected for later this year – allowing a generation of console players to finally understand why Age of Empires reigns supreme. 

RELATED: Age of Empires 4 review: "History, carnage, and teeny weeny elephants – it has it all"

14. It Takes Two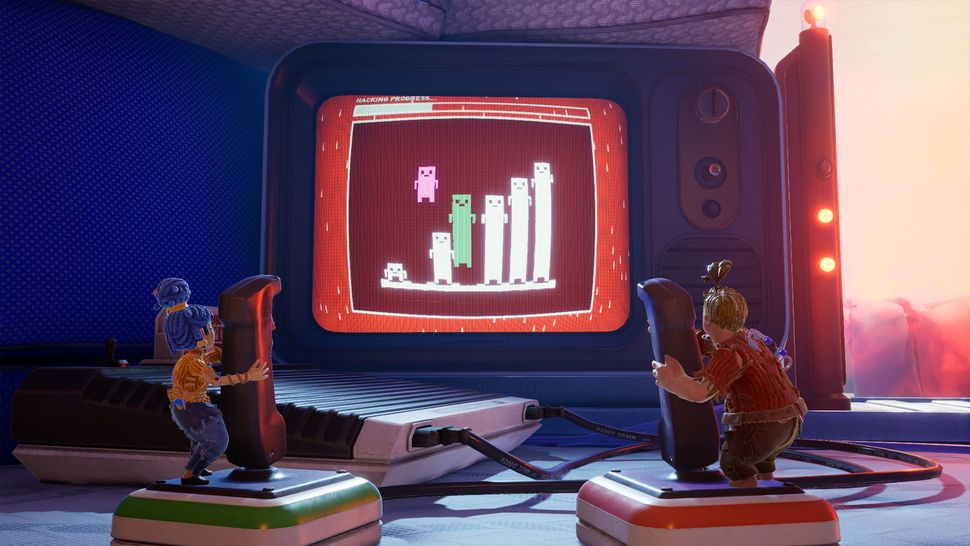 Developer: Hazelight Studios
Game Pass: Xbox + PC
It Takes Two took the world by storm in 2021. This innovative experience blurs the line between action-adventure and puzzle game, and can only be experienced in either online or local split-screen configurations with one other player. It Takes Two has you attempting to repair a fractured relationship, with each level introducing a new way to play and suite of controls to learn – while that may sound intimidating, the result is an experience that constantly keeps you guessing. It's considered to be one of the best co-op games for good reason, and is a must-play via Game Pass for PC or through EA Play on Xbox Game Pass Ultimate. 

RELATED: It Takes Two review: "A co-op experience unlike any other"

13. Inside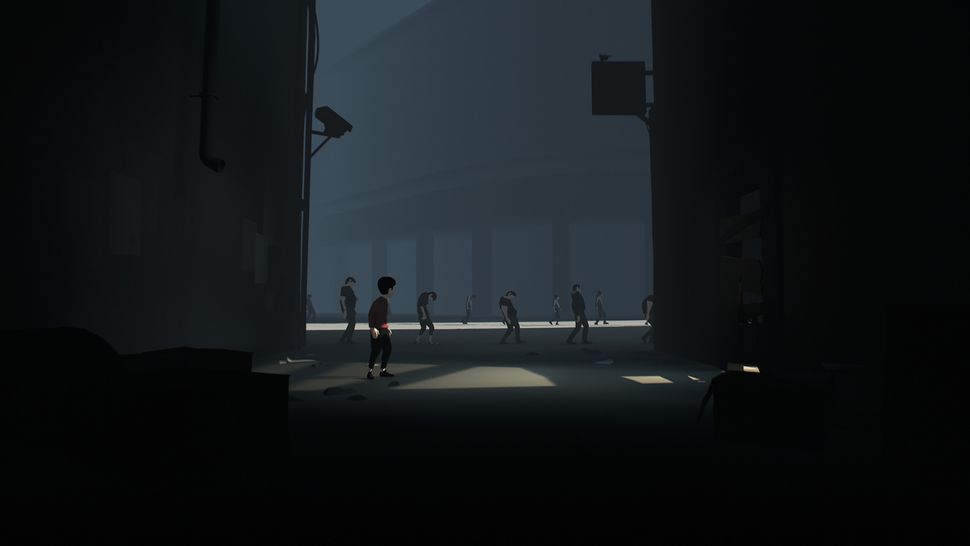 Developer: Playdead
Game Pass: Xbox + PC
Some video games stick with you forever. Inside is one of those experiences, a haunting platformer that uses a stark visual design and all-encompassing atmosphere to tell a strange little story. With simple environmental puzzles to solve and best-in-class controls to help guide you through the world, Inside is considered by many to be one of the best games of all time. It must be played to be properly appreciated though, so I'd recommend that you avoid reading up on it too much and just take the dive. Developer Playdead has established itself as a master of economic narrative design, and Inside will keep you guessing, breathlessly, right up until its final moments. 

RELATED: Inside review: "A nightmarish journey which is fascinating and frightening in equal measure"

12. Persona 5 Royal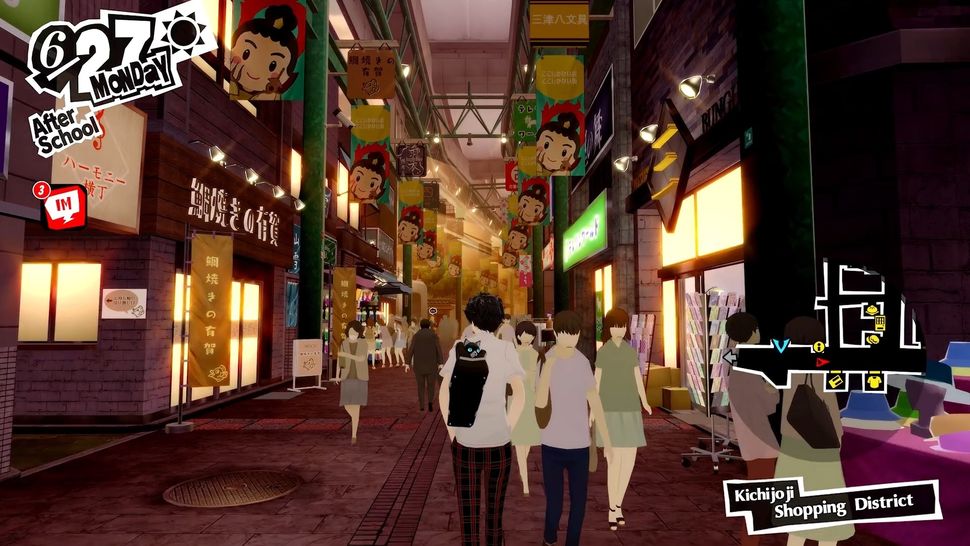 Developer: Atlus
Game Pass: Xbox + PC
If there's any criticism that can be put on Game Pass, it's that the ecosystem is somewhat lacking in the role-playing department. Thankfully, the service now has one of the best JRPGs of the modern era in Persona 5 Royal. With a truly stunning signature visual style, rocking soundtrack, and combat system with incredible depth, Persona 5 is one of those video games that you'll gladly sink hundreds of hours into. Whether you're coming in for the characters, whom you'll be able to befriend at the Shujin Academy and chill with in the streets of Tokyo, or for the complex story that takes you through a series of truly sprawling dungeons, Persona 5 Royal is a must-play for genre fans. 

RELATED: Persona 5 review: "An experience that's perfectly realized from the moment it begins"

11. Immortality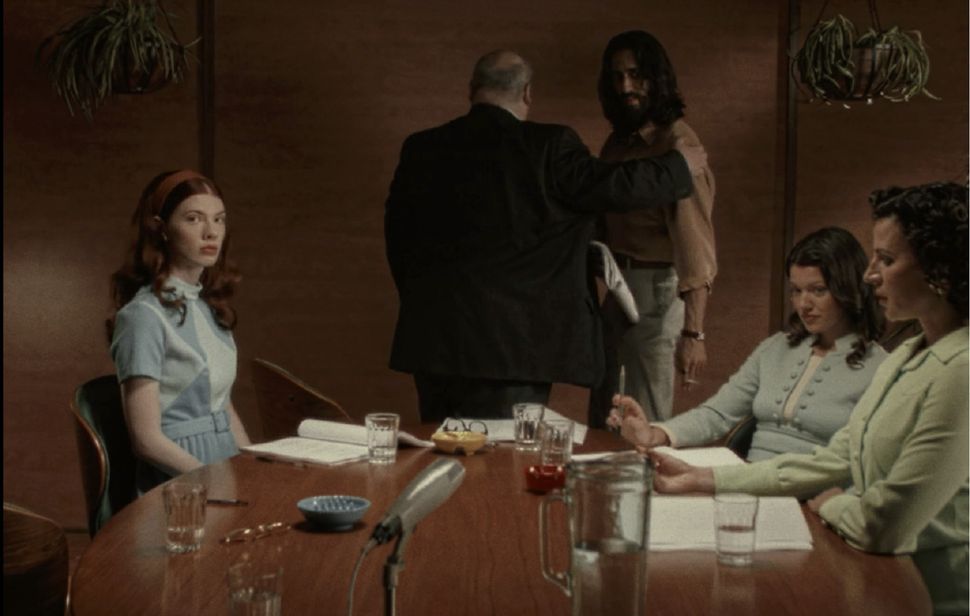 Developer: Half Mermaid
Game Pass: Xbox + PC
What happened to Marissa Marcel? That's the question probed by Immortality, the latest experimental narrative adventure the creator of Her Story and Telling Lies. You're tasked with picking through unearthed footage from three lost films starring Marissa Marcel, traversing three decades of movie history to try and figure out what happened to the missing actor. Immortality is thought-provoking and utterly astonishing, a game that dutifully explores the true cost of art and the nature of fame. It's difficult to grasp the power of Immortality without playing it for yourself – just do me a favor and promise you won't spoil the surprises with an ill-advised Google search before you dive in one of the best games of 2022.

RELATED: Immortality review: "One beautiful headf*ck"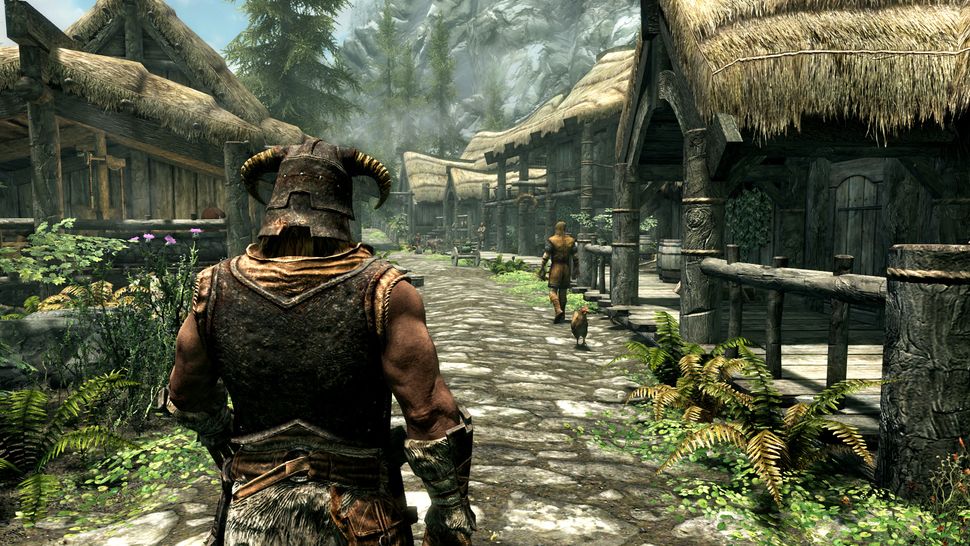 Developer: Bethesda Game Studios
Game Pass: Xbox + PC
Let's not pretend that you don't know what The Elder Scrolls 5: Skyrim is. It's one of the best-selling games of-all time, and has been released on just about every platform you can imagine. So consider this more of a PSA: If you want to sink a few more hundred hours into one of the best RPGs then you can do so thanks to Game Pass. With The Elder Scrolls 6 still years away, there's no harm in diving back into a world of dragon slaying and boundless exploration. What's incredible is that Skyrim still holds up today, over a decade on from its original release on Xbox 360. 

RELATED: Skyrim survived the decade and Bethesda believes "people will still be playing it" in the next one

9. Total War: Warhammer 3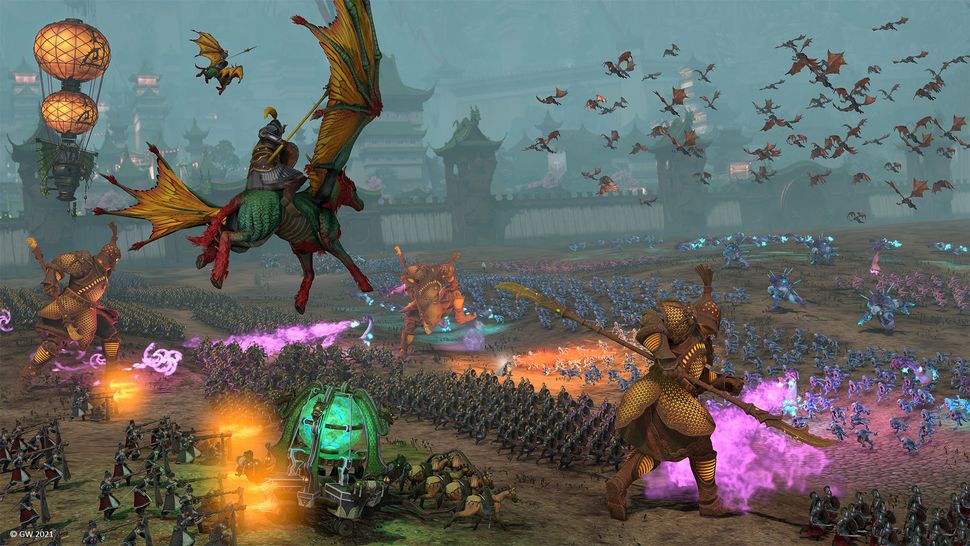 Developer: Creative Assembly
Game Pass: PC
If you're looking for one of the best strategy games that you can play right now, look no further than Total War: Warhammer 3. It doesn't matter if you don't like Warhammer, this is an absolutely fantastic turn-based strategy game set in a wicked fantasy universe. And it definitely doesn't matter if you haven't played the previous two games, as developer Creative Assembly has gone to great lengths to streamline the best aspects of the series into one almighty package. Simply put, Total War: Warhammer 3 is a true gem in the Game Pass for PC library – particularly as it's less than a year old. This should be on the radar of every RTS fan. 
8. Mass Effect: Legendary Edition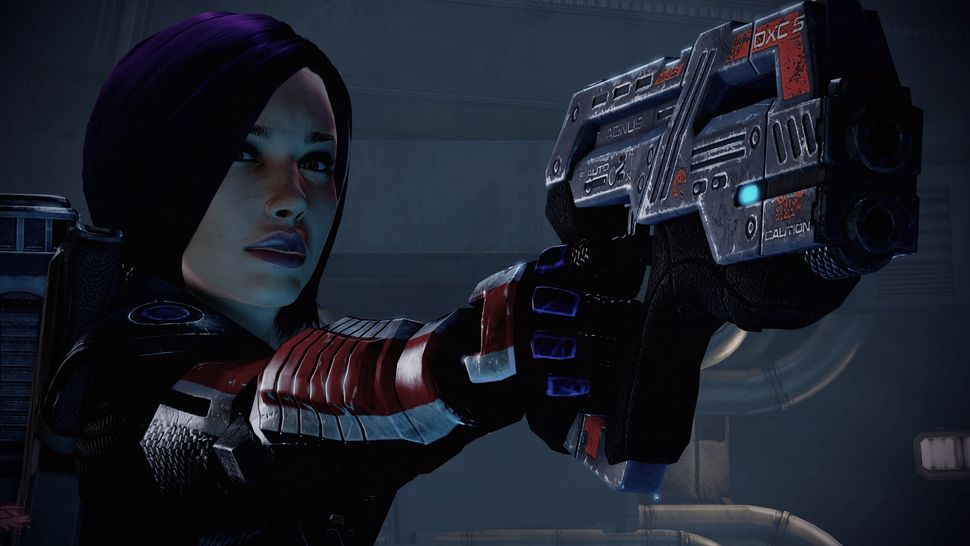 Developer: BioWare
Game Pass: Xbox + PC
The toughest part of creating a list like the best Game Pass games is one of curation. With hundreds of viable video games available, whittling it down can be a frustrating exercise. That's why I appreciate something like Mass Effect: Legendary Edition, which collects three of the best RPGs into one brilliantly remastered package. Developer BioWare built one hell of a trilogy here; a science-fiction epic that tasks you with navigating intergalactic politics, building a crew of reliable heroes, and fighting to save the galaxy from extinction. The Legendary Edition also smooths out some of the series' rougher Xbox 360-era edges, making this a collection of truly essential role-playing games.

RELATED: Mass Effect Legendary Edition review: "The only way to play an unmissable series"

7. Hollow Knight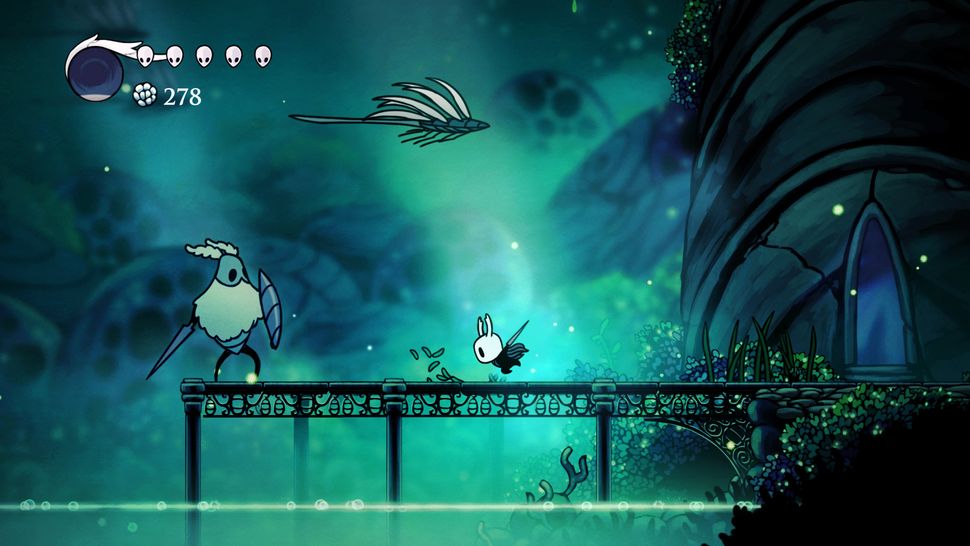 Developer: Team Cherry
Game Pass: Xbox + PC
With Hollow Knight Silksong on the near horizon, time is running out to get acquainted with one of the best metroidvania games of the modern era. The Voidheart Edition of the original Hollow Knight is available on Game Pass, which takes the fantastic foundations of the original experience – a challenging action-adventure set in a visually awe-inspiring hand-drawn 2D world – and improves upon them with key balance fixes for some of the boss battles and quality-of-life improvements to core movement and combat systems. Hollow Knight isn't the easiest game in the world, but it is one that'll delight you from start to finish – don't let this one pass you by. 
6. Deathloop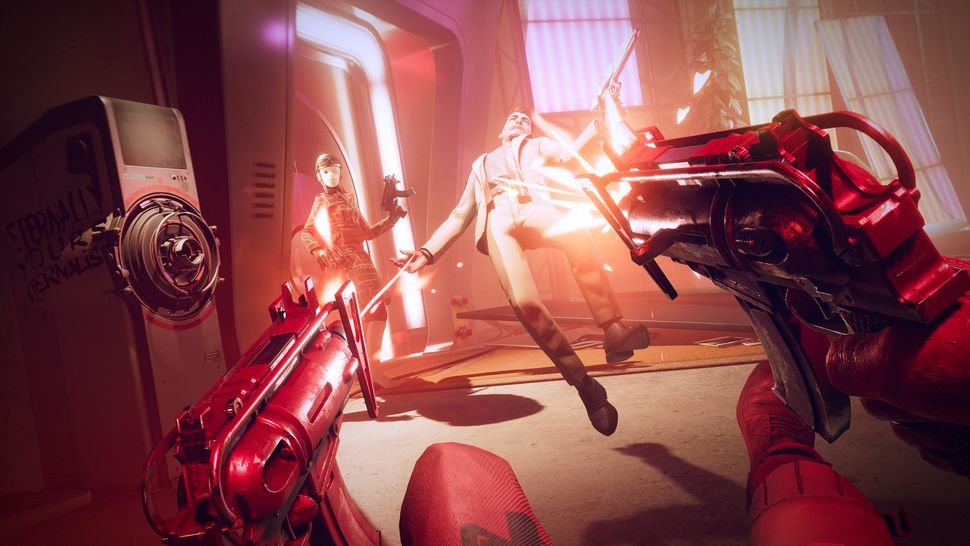 Developer: Arkane Studios 
Game Pass: Xbox + PC
Deathloop was crowned the GamesRadar+ Game of the Year in 2021 for good reason. Arkane Studios built its reputation off the back of immersive sims like Dishonored and Prey, and leveraged its talent for world building and imaginative action to create one of the best shooters of the modern era. This smart action game strands you in a time loop, and the only way to break the cycle is to assassinate eight targets in a single day. The island of Blackreef is a vast, intuitively designed space which contains a multitude of mysteries – each day an opportunity to explore new paths, gather more intel, upgrade your abilities, and fight for your freedom. 

RELATED: Deathloop review: "You won't play anything else quite like it for a very long time"

5. Wolfenstein 2: The New Colossus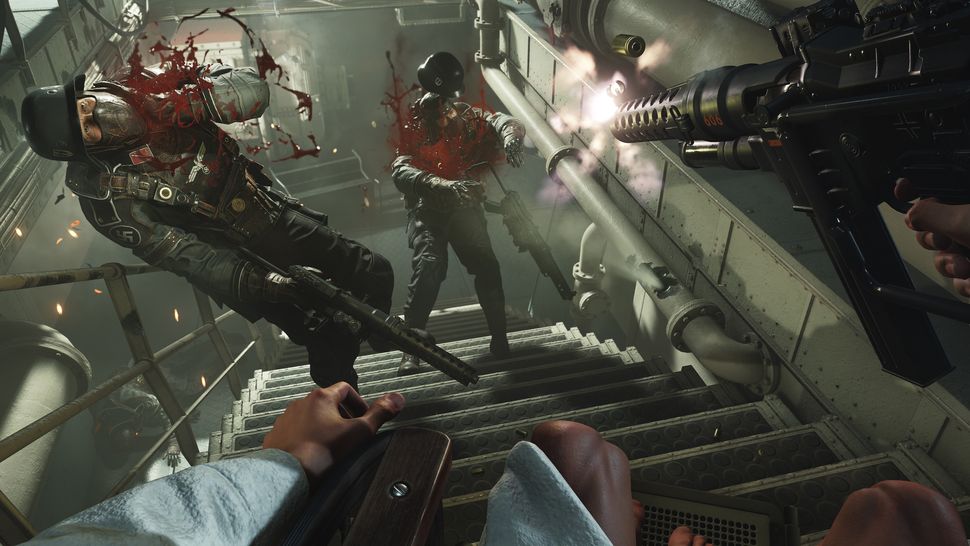 Developer: MachineGames
Game Pass: Xbox + PC
Wolfenstein 2: The New Colossus is one of the most entertaining first-person shooters of the last generation. Set in an alternative history timeline, one where Nazi Germany emerges victorious from World War 2, you join a ragtag crew to stand as the last line of defense. And it is utterly, truly absurd in all the right ways. MachineGames delivers where it matters: weighty weapons, challenging enemies, and a healthy smattering of gore. But the studio also does an excellent job of creating characters that you'll care about, full of life and laughter, and of weaving together a narrative that'll always keep you guessing – it's impossible to anticipate where this adventure will take you, so just strap in and enjoy the ride. 

RELATED: Wolfenstein 2: New Colossus review: "Be bold, in this boldest of games, and you'll have a blast"

4. Stardew Valley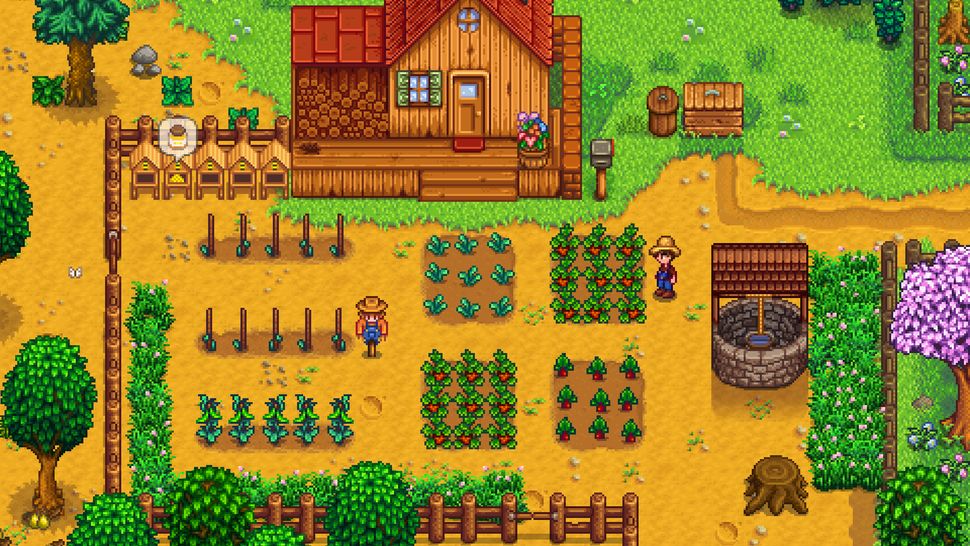 Developer: ConcernedApe
Game Pass: Xbox + PC
Stardew Valley is among the best farming games released in the modern era. You arrive in a small town to inherit an old plot of land from your late-grandfather, pick up a selection of hand-me-down tools, and set out to make a few coins from whatever life you can dig up out of the ground. Stardew Valley starts slow but quickly becomes all-consuming, as you're enveloped in the daily rituals and routines required to keep your burgeoning business expanding. Stardew Valley may have started life as a love letter to games like Harvest Moon, but after years of free expansions and quality-of-life improvements it now stands as the best example of the genre. 

RELATED: Rediscovering the joys of Stardew Valley: After so many updates, returning feels like a breath of fresh air

3. Halo: The Master Chief Collection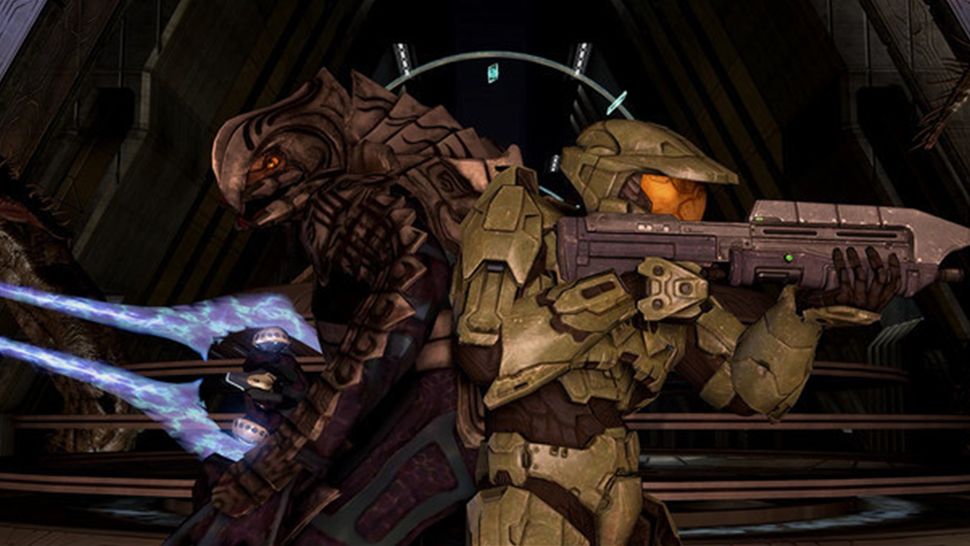 Developer: 343 Industries / Bungie
Game Pass: Xbox + PC
Halo: The Master Chief Collection features six games and one epic saga, making this one of the best FPS games packages available in the ecosystem. Join Spartan-117 and Cortana on their original adventure in Halo: Combat Evolved through to their final Xbox 360 outing in Halo 4. And when you're done with each of these fantastic campaigns, there's a streamlined multiplayer offering to jump into too – which has cross-platform support between Xbox and Windows 10 to keep those classic servers populated. If you're looking for more Halo, the adventure continues in Halo 5: Guardians on Xbox Game Pass and then into Halo Infinite on Game Pass for Xbox and PC.

RELATED: Halo: The Master Chief Collection review: "A product of memory, nostalgia, and long-term perceptions"

2. Forza Horizon 5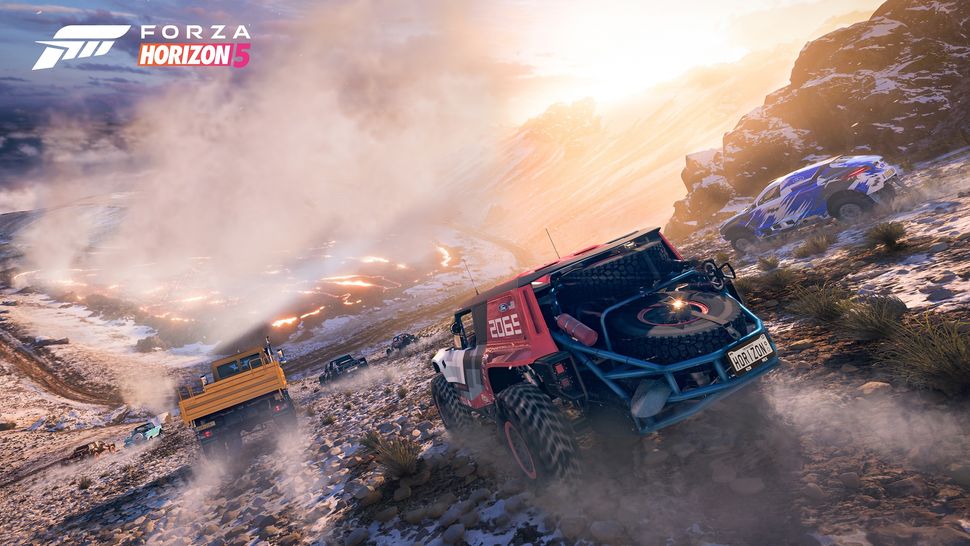 Developer: Playground Games
Game Pass: Xbox + PC
Forza Horizon 5 has sat atop our best racing games list since its release in 2021, and there's no sign of its dominance waning. Playground Games delivered an ambitiously-scoped, visually awe-inspiring, and bewilderingly smooth road-tripping experience in Forza Motorsport 5. It gives you the freedom to explore vibrant open world landscapes of Mexico, all from the driver's seat of some of the world's most awesome vehicles – each recreated with pixel perfect precision. Whether you're looking to race planes, trains, and other automobiles, journey cross-country with friends online, or create custom cars for your community, there's activities for everybody to enjoy in Forza Horizon 5. 

RELATED: Forza Horizon 5 review: "Playground Games' most exciting and beautifully crafted entry yet"

1. Minecraft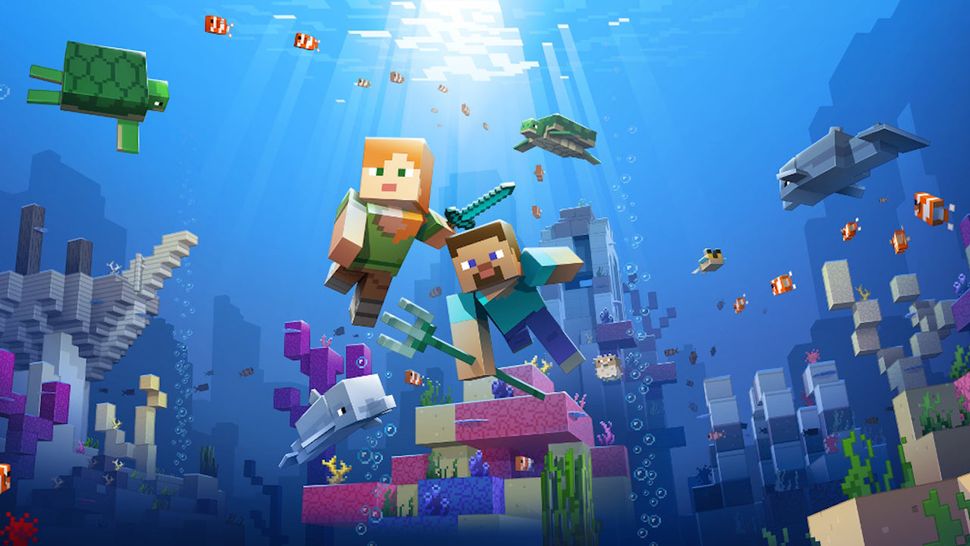 Developer: Mojang 
Game Pass: Xbox + PC
One of the most popular and enduring video games of all-time, Minecraft is an easy Game Pass recommendation. Mojang Studios has encouraged countless generations of players to leverage their imaginations in service of redefining its blocky sandbox. Minecraft works as well as it does because it lives by a simple mantra: if you can dream it, you can build it; and if you can build it, you can share it with others. While there is a compelling adventure at the heart of Minecraft, it has become so much more than a video game. It's a social spot for friends new and old, a foundation for global collaboration, and a blank slate for you to express your creativity. 

Looking for something new to play? Be sure to check out all the upcoming Xbox Series X games coming in 2023 and beyond