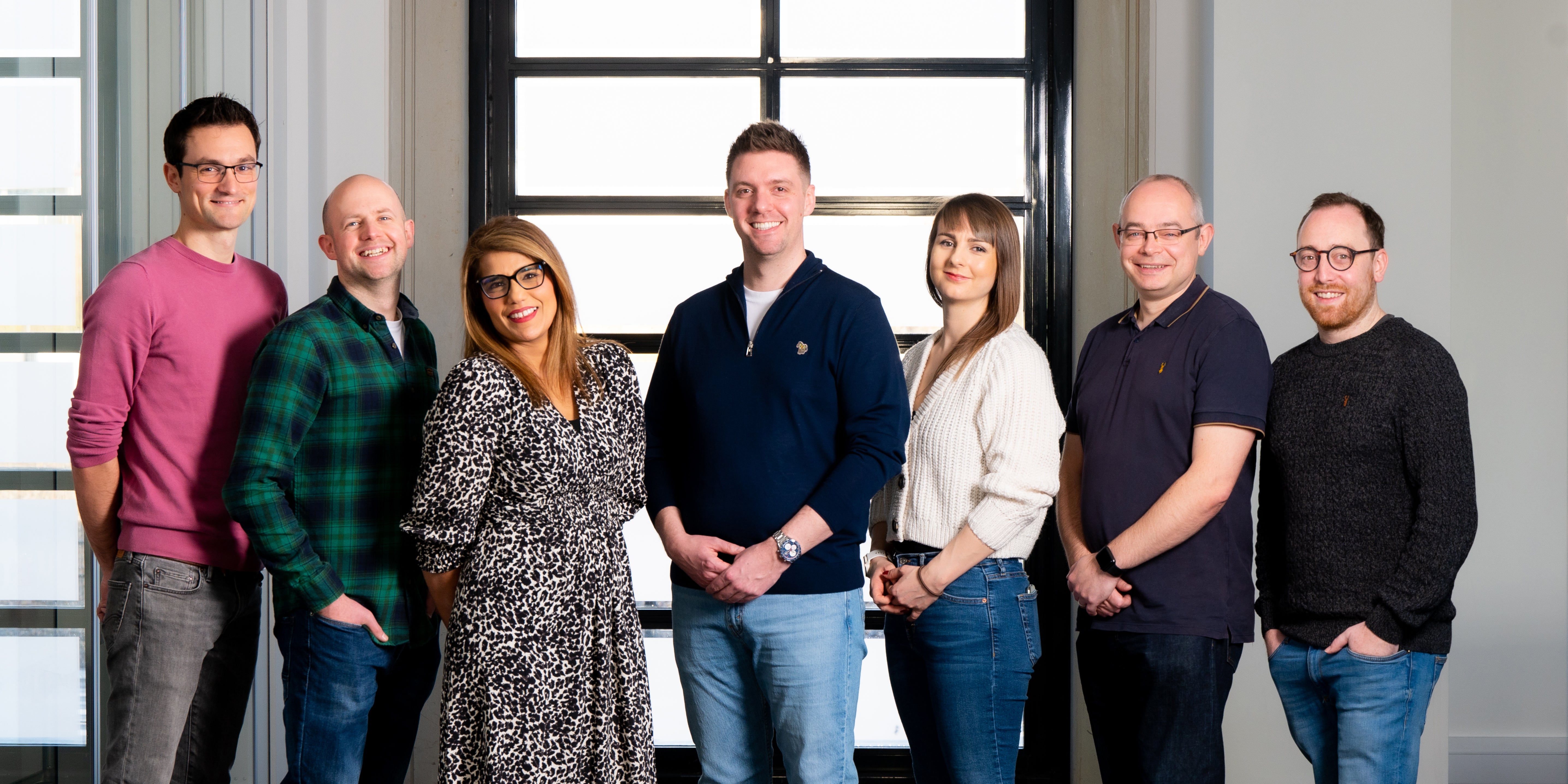 Playground Games leaders form new AAA studio Maverick Games


Some of the leaders behind the Forza Horizon series have formed a new AAA games studio in Leamington Spa called Maverick Games.

The team is led by studio head and creative director Mike Brown, who was previously the creative director on the Forza Horizon franchise. He is joined by other ex-Playground veterans including executive producer Tom Butcher, CTO Matt Craven, content director Gareth Harwood and audio director Fraser Strachan. Ben Penrose has joined the company as Art Director from Sharkmob (but was also a former Playground employee), and Elly Marshall has been named UX/UI Director, following her role as experience design director at EA.

Running the studio itself is COO Harinder Sangha. Sangha is an award-winning studio leader who helped form Sega Hardlight and Sumo Leamington.

The company currently has ten employees, with the aim to grow to 140. And it is working on an open-world premium AAA game for consoles and PC.

"[In 2021] we shipped Forza Horizon 5, which was a thrill to work on," Brown told GamesIndustry.biz. "As much as I had an amazing journey at Playground, I was asking myself, what's next? Do I stick with this fun, good job? Or do I look for other opportunities?

"This opportunity came up. I was asked what my vision would be for a new studio… and it was lucky I had an idea in mind."

Brown says he's looking to build a studio where taking risks are encouraged, and a culture where staff are encouraged to speak up.


"Games are made in a very certain way that brings with it real security. We know that if we do these things in a row, we will hit this date and the game will come out. I think there are other ways where you can still hit that date, but also do a load of new things on the way"

He continues "It is a truism that you can be creative, or you can be cautious, but you can't be both. You either decide to mitigate risks, which limits creativity, or you embrace risks, which releases creativity. We are going to build a team where we really encourage them to take creative risks, to try new things, and really celebrates that as part of our culture."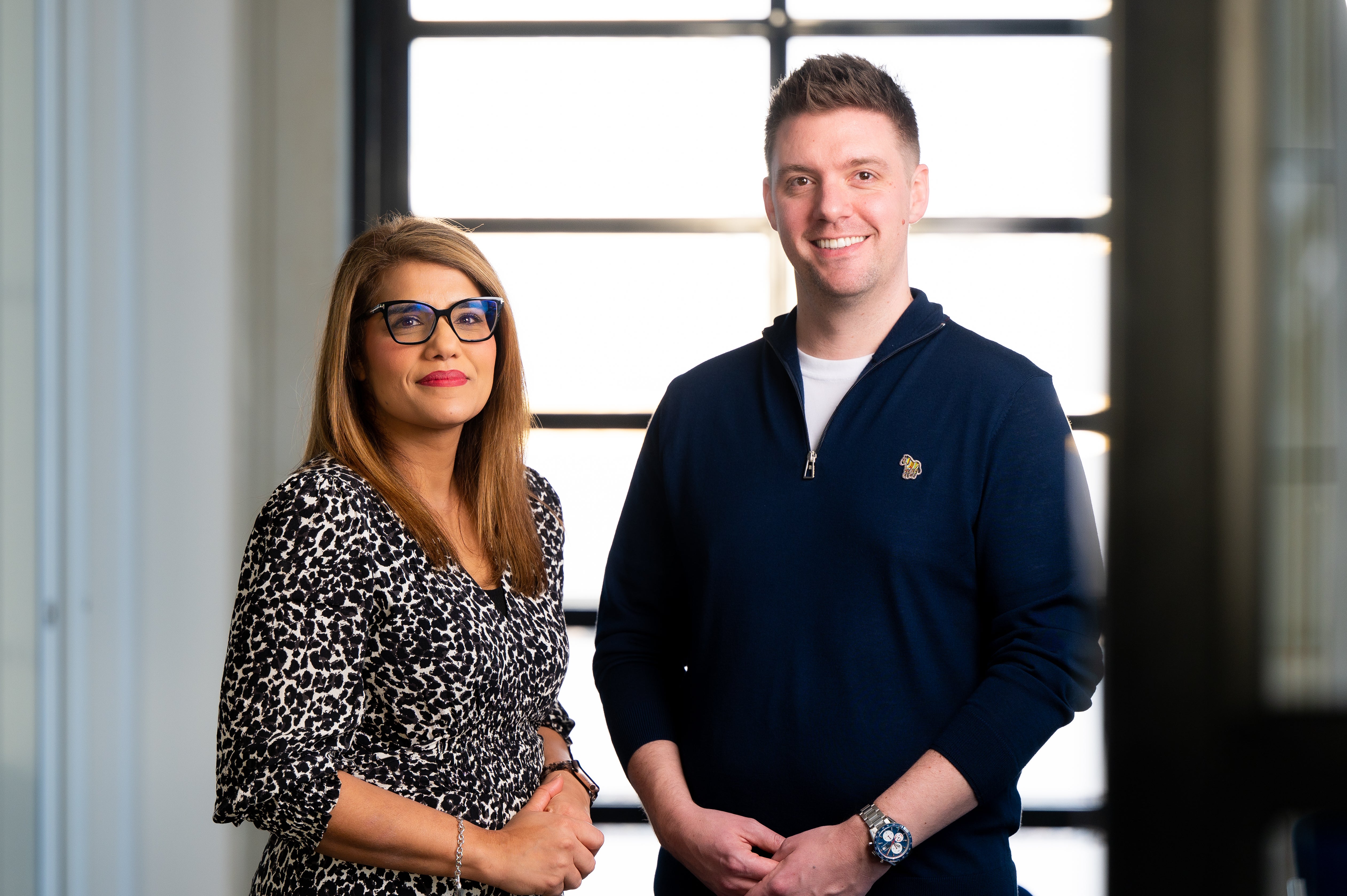 Brown says that the goal is to create a studio where people are excited to come, and this is where Sangha – a former Best Boss winner at the GamesIndustry.biz Best Places To Work Awards – comes in.
"I wasn't looking to leave Sumo," she tells us. "I loved it. I am really proud of what we've done in Leamington.

"But then I met this guy [laughs] and everything changed. He cares about all the things that I can't bring to the table. So what makes this, I believe, quite special is that we both bring different things. When we talk about developer-first, it is exactly [what Mike was saying], making the games that we want to make. But also empowering them with the right environment around them. We've all been places that haven't been so great, this is about putting them in an environment where they're challenged, where they're involved in what's going on, they have a voice, they're appreciated, they're valued… all the things that bring out the best in people."

She continues: "Mike's challenge is to come up with a world class game, and my challenge is to make this a world class studio."

Sangha says the studio isn't here to dictate to staff about what they should do, even the junior employees. Yet there are challenges when it comes to empowering staff to such a degree. It sounds fantastic working for a developer where everyone has a voice and can do what they want, but ultimately a game needs to get made and people will have to agree on a direction.

"There's an element of successful recruitment in that," Brown acknowledges. "Everybody has an ego, but it is whether that manifests itself in a toxic way. Often the very best people are aware of their shortcomings and weaknesses.
"Mike's challenge is to come up with a world class game, and my challenge is to make this a world class studio"

Harinder Sangha, Maverick

"You can have an ego as long as it's checked with the appropriate amount of humility. I hope in our recruitment we can check for those egos that can be a toxic force in the team. "

Sangha adds: "We are not afraid to have those conversations. Where it's 'we get your intent here, but this is the outcome for those around you'. Having those conversations are things people need to hear, because it has an impact on the rest of the team. It's being willing to not just say to the rest of the team 'oh don't worry about it, because he's really good'."

Maverick will have an office in Leamington, but Brown says that they will have a "modern approach" in terms of hybrid and remote working.

Sangha jokes that finding office space is one of the hardest parts of starting a studio in Leamington. And she would know, having led the formation of Sega Hardlight and Sumo Leamington in the area. Sangha has a reputation for trying to improve diversity within the games business, and that objective will continue at Maverick, she says.

"My aspirations still stands… 50/50," she tells us. "We almost got there with Sumo Leamington, but not quite. But, actually, sometimes people have to see it to believe it. They have to see that they have a place here. The fact that they can see it, already, right from day one, hopefully that makes us a more attractive place to start with.

"But then it's about all the things we've always done. Starting at grassroots, going to the universities, going into schools, and making sure that whichever marginalised community you're part of, you know there is a place for you in this industry."

Sangha was initially concerned that the name 'Maverick' was a bit masculine, but after a bit of research realised it was anything but.

"It is about being rebellious, it is about changing the way things are. Everything that we stood for while we've been in our previous places… I do want to change the industry. I want to change it for the better. It's about finding better leaders for the industry, it is about not tolerating practices that have been on past and inspiring those around us. People will come and go. If they come and do brilliant things with us and go onto something bigger and better, they go on with our blessing. And they go on with these better practices, and that's going to make for a better industry."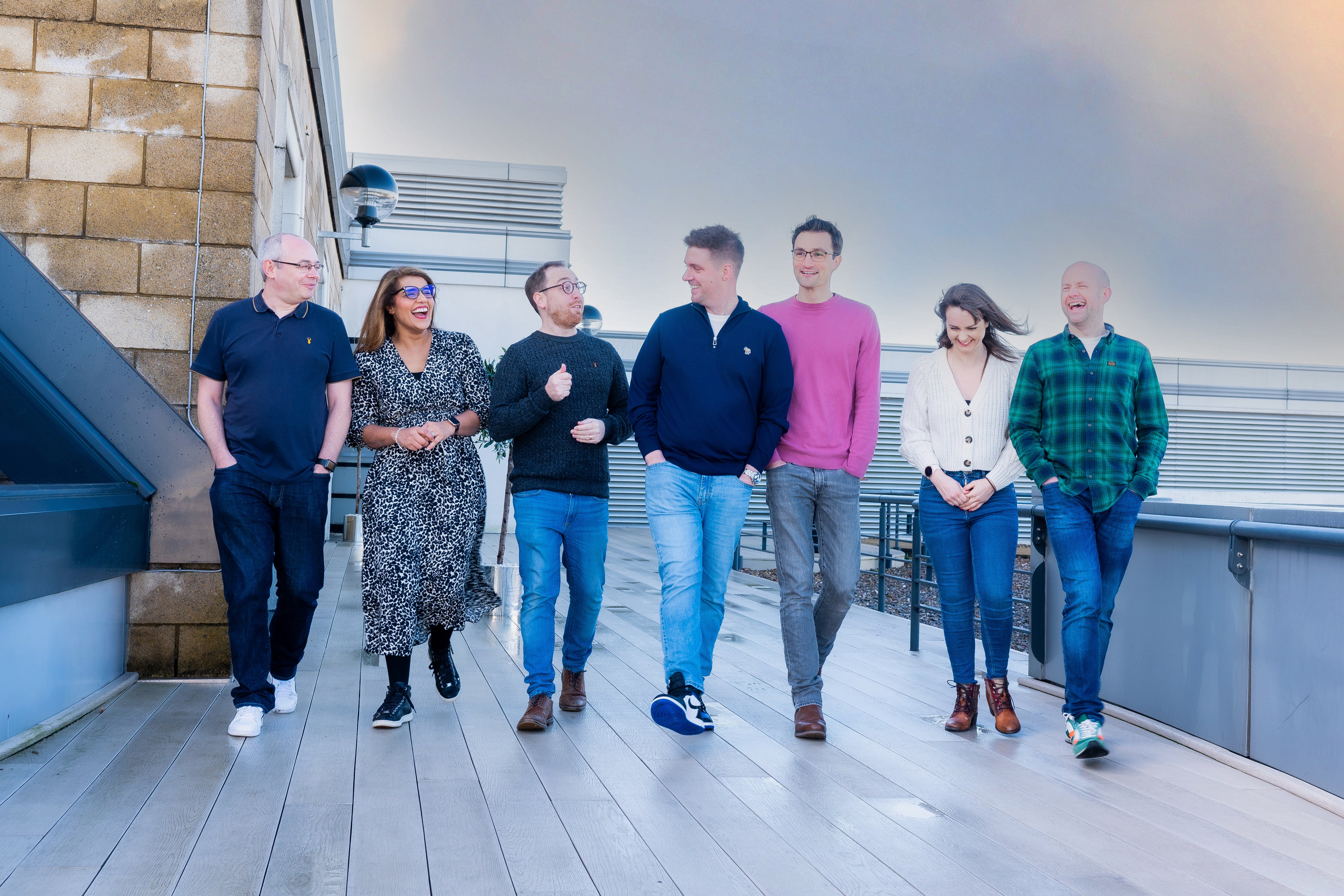 The studio's name initially came from Brown's time at Playground.

"It's a word that would come up in my performance appraisals," Brown says. "Not necessarily positively [laughs]. But I thought there was a real positive to that, actually. And when I talk about pushing away on caution, encouraging people to be risk takers, to challenge assumptions and not just do something because we've always done it that way… that is maverick. And that is something we encourage all of our team to do. Don't be boxed in by rules that might not even be real."

Maverick Games breaks cover at an anxious time for the world. Rising inflation mixed with a recession has created an uncertain environment, with investment beginning to slow across many industries. Some of the big game studios have temporarily halted recruitment, too. Brown is bullish, however.

"The team that we've got, the set-up that we've got, gives us confidence and security," he says. "I have no worries about it, only excitement."

The company has been backed by a London-based investor, and has the funds it needs, Sangha and Brown insist.

"With the world where it is… [job seekers] may be slightly concerned," Sangha tells us. "But there is stability here."

The studio is not ready to talk about the game they're making, but it isn't necessarily a driving game, despite the team's heritage.

"I'd definitely describe myself as an open world guy first, rather than a driving guy," Brown teases. "The game will be open world, it will be AAA, it will be premium, it will have the ambition to go on and win all the awards…"

Brown also hints that the game will react to how players are consuming entertainment these days, partially driven by the rise in subscription services. It's something he will know very well after developing some of the most popular games on Xbox Game Pass.
"What [subscription] does for us as game makers, it causes a real fight for the attention of players"

Mike Brown, Maverick

"What [subscription] does for us as game makers, it causes a real fight for the attention of players. Because their commitment to you is only so much as clicking download. They didn't have to drive to a shop or pay extra… or when I was a kid and had to save for three months to buy an N64 game.

"Even with games in the Steam Sale… you can buy games so cheap and try it out and you've only paid £1.50, so you can jump straight to the next game. All this means games really need to be built in a way that sells themselves in the first few seconds.

"Beyond the opening of the game, which needs to be spectacular, you need to [keep doing it] every single time they play. Because you are always in that fight for that attention."

Brown says that games need to be built with a view to how "people expect to be entertained today".

"I saw a stat that the average time spent watching a TikTok video is three seconds. It's hard to build a game for an attention span of three seconds. It's probably impossible. But that access to entertainment, that access to fun that people have… games need to compete. So we need to build our games where we are always addressing every player, always giving them something to do, never letting them to get to that bit in a game where it's just going to repeat for 15 hours until you get to the credits."

As Brown looks to build a game that fits with the next generation of players, Sangha's task is to create a modern studio without the benefits, and drawbacks, of being part of a larger organisation.

"Sega Hardlight and Sumo Leamington were blank sheets of paper," she concludes. "And being part of a larger organisation like Sega and Sumo, there were a lot of things already there. But this is a blank notebook. It's all those things where I go 'if that wasn't there, I could do this differently'.

"[Laughing] Let's hope I don't screw it up."