Local power companies experience outages after high winds down trees, powerlines | News
PADUCAH, KY — Many Local 6 viewers have experienced power outages Friday because of high winds and storms that moved through the region.
Jackson Purchase Energy Cooperation and Paducah Power Service told Local 6 members have been experiencing outages after severe weather brought down trees and power poles.
Rather than call to report an outage, Jackson Purchase Energy is asking members to either text reports of outages by texting "OUT" to 855-938-3622, or report them through the JPEC smart hub app via the App Store or Google Play.  In a social media post, the utility co-op said it has received reports of multiple broken poles and downed lines impacting at least 4,000 customers. JPEC is asking members to stay away from downed lines and avoid attempting to clear trees.
Additionally, the Paducah Power System outage map shows several outages across town. To access Paducah Power's outage map, click here.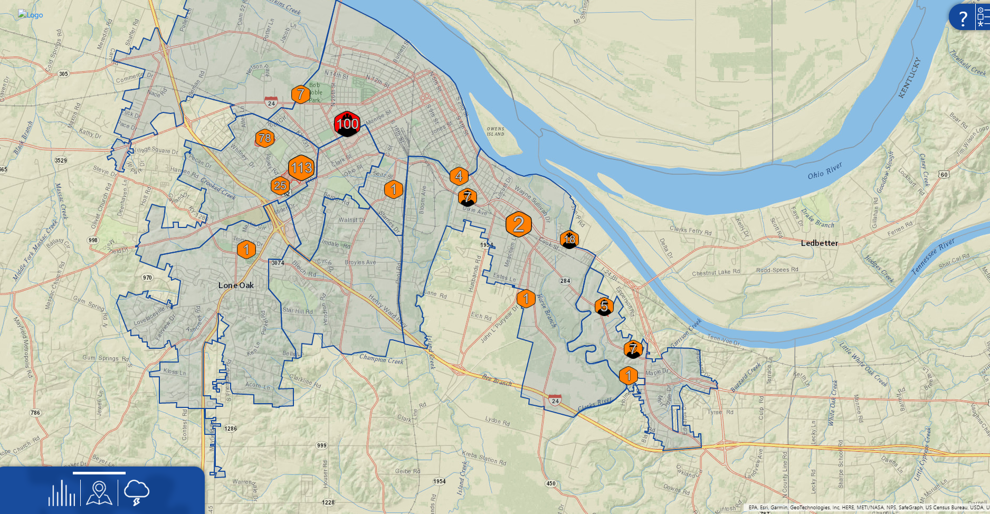 Meanwhile, Gibson Electric says as of about 5:30 p.m. Friday, it's dealing with outages across its 12-county service area. There are 118 outage locations, and 4,592 members' homes and businesses without power.
Gibson Electric sent Local 6 a statement with this information for members:
"We appreciate the 3 four-man crews from Service Electric, the 2 four-man crews from Cruse Electric and our own employees who are working diligently to restore service to everyone. Unfortunately, the damage is so widespread and extensive that we expect this may be a multi-day outage. We are still working, but if you are currently without power and must have it for a medical or other reason, you may want to make alternative accommodations.
"To help protect your refrigerated and frozen food, keep the refrigerator and freezer doors closed as much as possible. Doing so will help maintain the cold air temperature. The Food and Drug Administration says the refrigerator will keep food cold for about 4 hours if it is unopened and a full freezer will keep the temperature for approximately 48 hours (24 hours if it is half full) if the door remains closed. Visit the FDA website for more food safety information.
"To be sure that your home or business is ready to receive electric service, check your meter base and riser for damage. If either has been damaged, call an electrician to make repairs. This must be done before Gibson EMC can restore your service.
"We are very sorry for the inconvenience and will restore your service as quickly as it is safely possible."
To view Gibson Electric's outage map, click here.
This article has been updated Friday evening with more information from Gibson Electric.